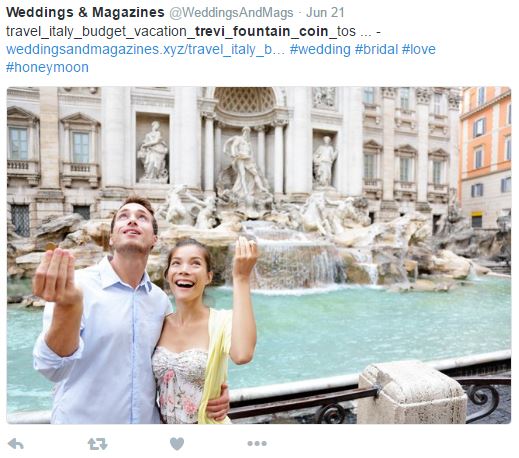 Throw a Penny into a fountain, make a wish and it may come true, but what happens to your coin and the thousands upon thousands that join it each year?
Possibly the most famous example is the iconic Trevi fountain in Rome. For generations, people have stood by the fountain and thrown coins over their shoulder.
The BBC reported 10 years ago that as much as €3,000 would be scooped out each night.
Caritas, a charity, uses the money to fund a free supermarket for the city's poor.
Charitable causes like this are the most common destination for your spare change tossed into fountains, with park or fountain upkeep also being a regular policy.
However, not all coins make it so far… Fountains in New York parks are cleared every few weeks, but most coins are removed by "entrepreneurial" New Yorkers long before any clearing takes place!
ADVERTISEMENT
Here's one coin you definitely won't want to throw into a fountain
Last year, The Royal Canadian Mint did something revolutionary with their flagship 1oz Silver Maple Leaf Coin.
They shaped it like an actual Maple Leaf.
15,000 coins sold out in just 2 days.
This year, Canada are issuing it again, but they're going above and beyond a simple re-date. This time, it has its own unique element…
As you can see here, the 2016 Canadian Maple Leaf Shaped Coin has been expertly finished with the latest printing techniques, creating the perfect red and orange hues associated with the maple leaf.
It's going to fly again. I have already reserved our stock for Coin Portfolio Management clients. But it's only 200 coins.