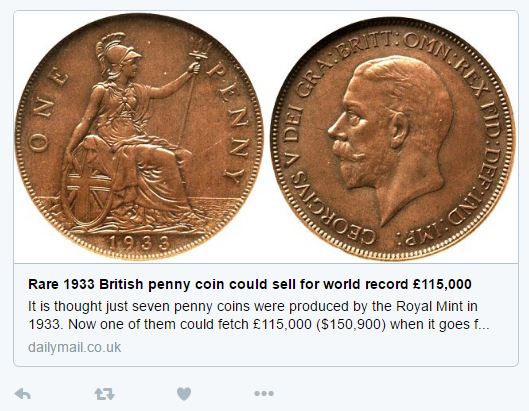 The rarest British coin of the 20th century is about to set a new world record for the price paid for a coin at auction.
The 1933 Penny – one of just seven known to exist – is going under the hammer in Texas on 11 August. The estimate is set at £115,000, far surpassing the current record, which was set earlier this year when a prototype of the same coin sold for £72,000.
Online bidding already puts the price of this coin being auctioned at £72,600.
The auctioneer handling the sale of the coin described it as "the most desirable and sought-after British coin", and it's easy to see why.
The 1933 Penny was never meant to exist.
With so many Pennies already in circulation, The Royal Mint decided against issuing one in 1933, but 7 were produced to satisfy special requests for a commemorative coin to mark the year.
Three were created for King George V to personally place under the foundation stones of important buildings that were under construction.
The Royal Mint Museum and the British Museum have one each and two found their way into private collections.
With intense bidding expected on the day of the auction, the final price should far exceed £100,000, setting an incredible new world record.
The coin could come back to Britain after being held in American collections for the last 30 years.
The sale takes place on 11 August in Dallas, Texas.
ADVERTISEMENT
Your chance to own a gold coin that ticks all the boxes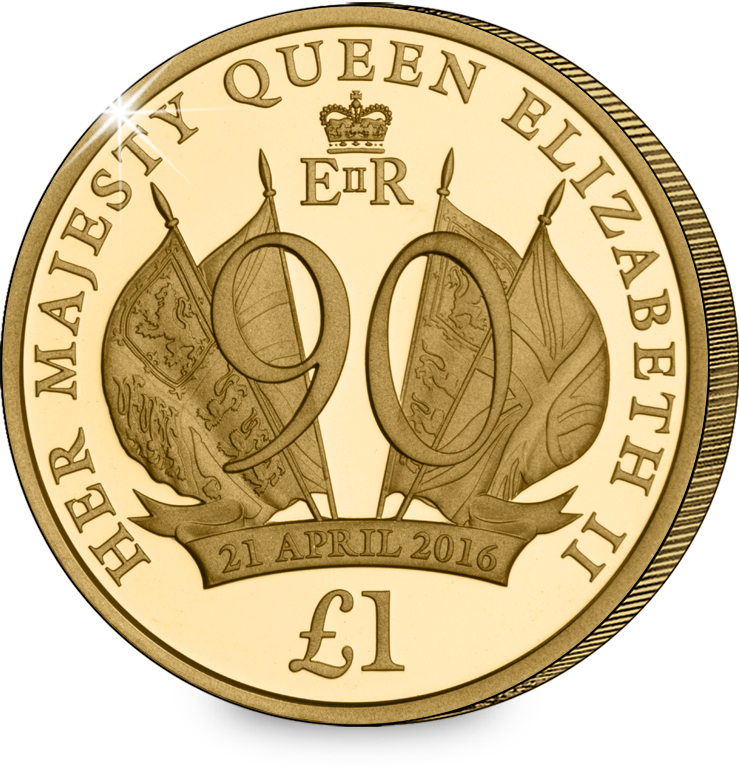 This is the Jersey Gold £1 struck to commemorate Her Majesty's 90th Birthday. We were lucky enough to get a good number of these coins back in April, but sold them out almost immediately.
We've been able to secure an extra 20 despite the fact they are sold out at the Mint.
Click here to find out why it ticks 3 key boxes to be the perfect coin and secure one for your Portfolio