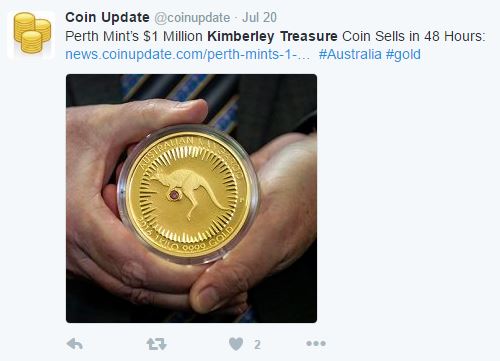 Sell-outs are always a hot topic in the world and, as I reported last week, the internet has revolutionised the way the world buys coins and greatly impacted the speed of sell-outs, with 10,000 coins selling in under an hour now a reality.
That particular sell-out was $1m worth of coins, but why sell 10,000 coins to get to $1m when you can do it with just one? That's exactly what The Perth Mint in Australia have just done.
They produced a new diamond-encrusted, one kilogram gold coin.
It's the world's first coin to feature a rare red diamond from Rio Tinto's Argyle diamond mine and it sold within 48 hours of its unveiling.
The 99.99% pure gold coin, known as the Kimberley Treasure, depicts a kangaroo holding a 0.54 carat red gemstone between its front paws, with Queen Elizabeth II pictured on the obverse.
Apart from its status as a one-off collector's item, the coin is also legal tender in Australia.
It was purchased by a Dubai-based company specialising in rare coloured diamonds, unique collectibles and heirloom pieces of jewellery.
However, the Kimberley Treasure will be exhibited at the Perth Mint until August 14.
ADVERTISEMENT
Your chance to own a unique coin for just £495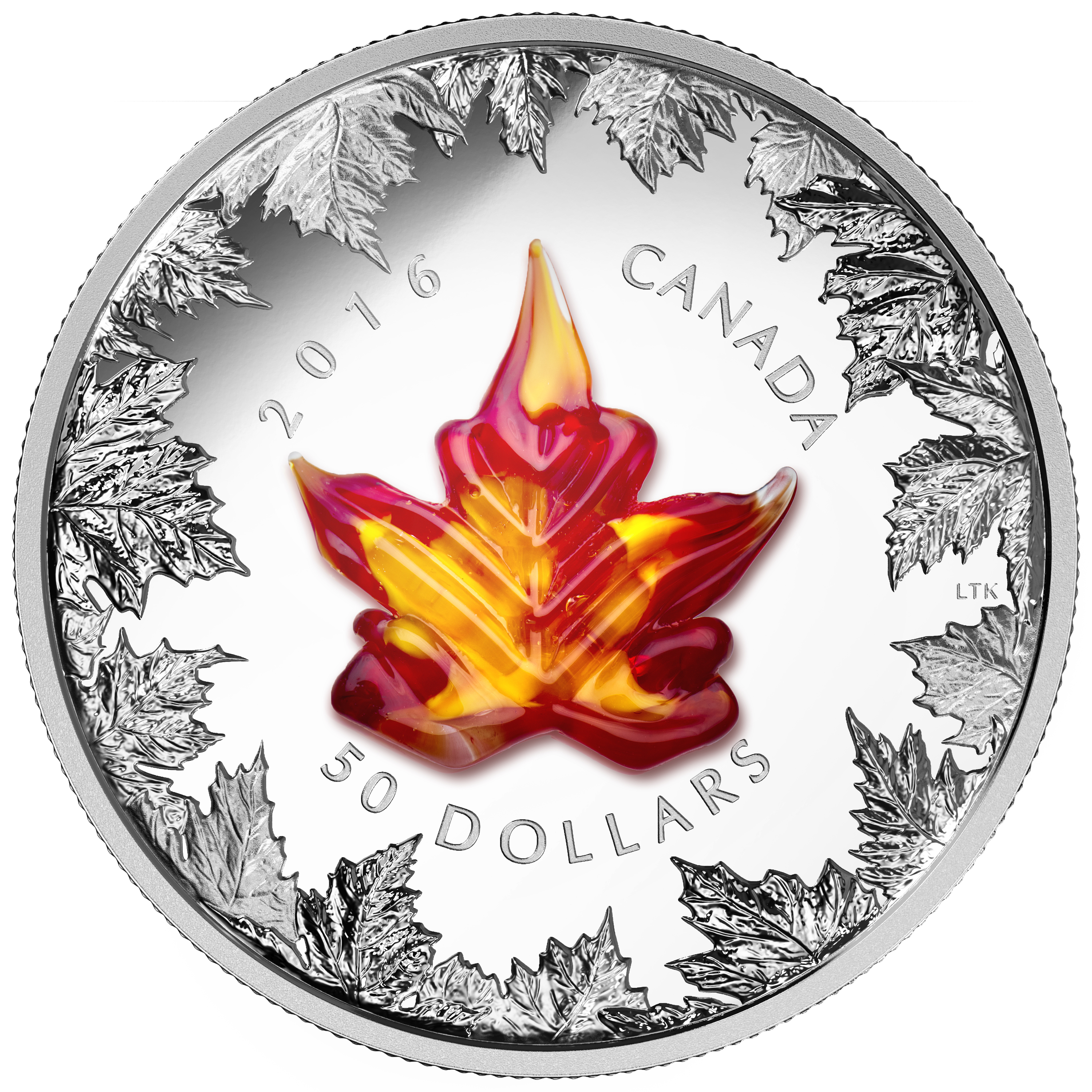 The 1kg gold Kimberley Treasure is a one off, but you can have a unique gold coin for just £495.
This is the new 5oz Silver Maple Leaf coin from the Royal Canadian Mint. They have produced a coin featuring beautiful Murano glass for the very first time and due to the way in which the glass is produced, no two coins are the same, so your coin will be unique.
Unsurprisingly, it has already sold out at the Mint and I have just 15 available.