Well, not quite, but the UK's second most valuable stamp did sell this year for a cool £495,000…
The obvious question is, simply, why?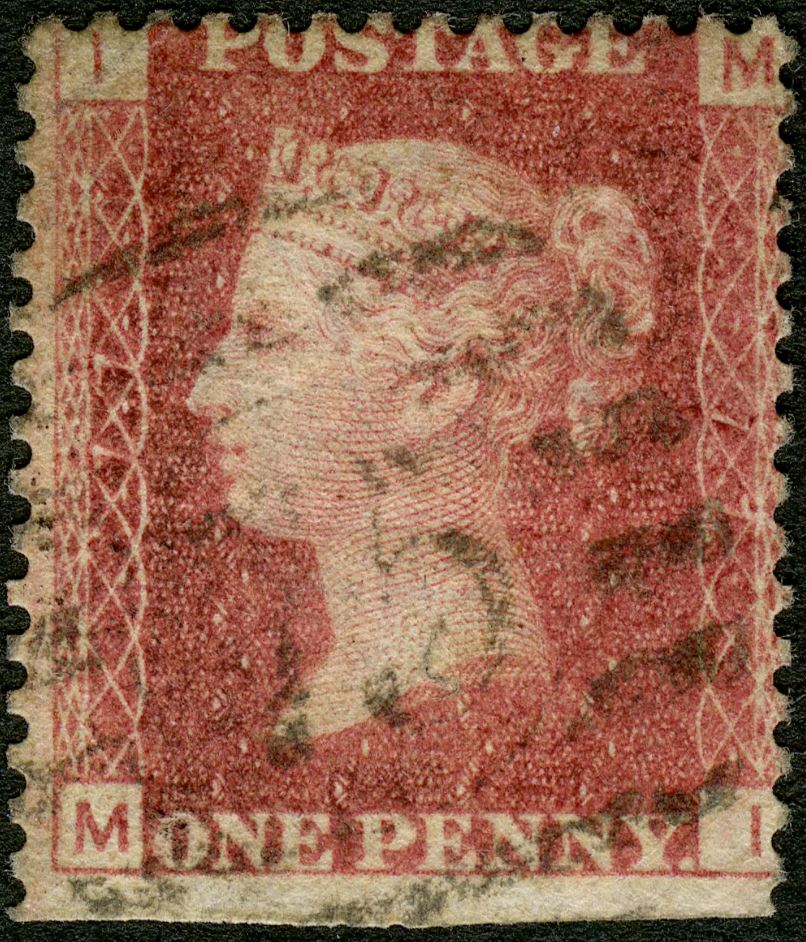 The Plate 77 Penny Red
Perhaps surprisingly, it wasn't a Penny Black (the world's first postage stamp), but the stamp that replaced it, the Penny Red.
Dated 1863, the Plate 77 version of the Penny Red stamp should not exist. Officially, it doesn't.
The Royal Mail would use multiple different printing plates when producing their stamps to ensure the highest quality. Plate 77 was tested, but the results were not deemed good enough, so the plate was destroyed.
But somehow a few Penny Reds from the plate made it into circulation, thus creating Britain's rarest stamp.
Just five used examples are known to exist, with one tucked away securely in the British Museum. That's why, when one becomes available on the open market, people are willing to pay the price of a house (or two) for it.
Prior to this year, the last Plate 77 Penny Red that came up for sale achieved a price of £550,000 in 2012, making it the UK's most expensive stamp.
This year's example was priced at £55,000 less because it was in inferior condition to the 2012 example, but the extreme rarity and the story that surrounds the stamp means that it still commanded a price tag of almost half a million pounds.
Incredibly, at £550,000 the UK's most valuable stamp is small fry compared to the world record paid for a stamp. That honour belongs to the British Guiana 1c Magenta, which was sold in 2014 in New York for $9.48m.
That stamp, from 1856, is thought to be the only one in the world, but that's a story for another day.
ADVERTISEMENT
Own the British stamp that is 10 times rarer than the Penny Black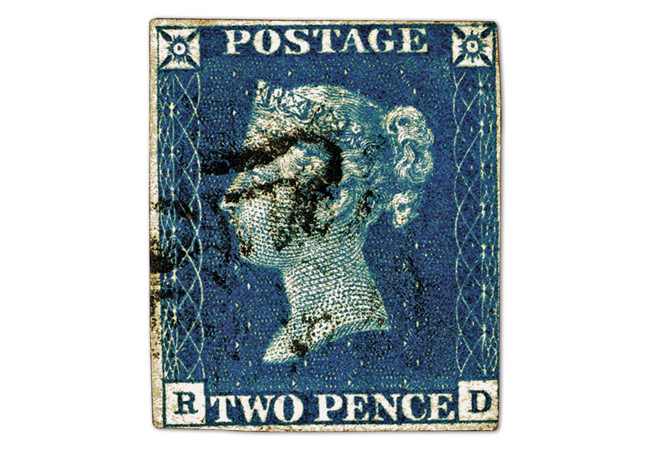 The Penny Red replaced the Penny Black, with an amazing 2.6 billion being printed in the 38 years it was in use.
68 million Penny Blacks were printed for its one year of use.
You can understand then why collectors (and investors) love the Twopenny Blue – the world's second postage stamp, being issued just 2 days after the Penny Black.
Just over 6 million were issued in 1840, making it 10 times rarer than the Penny Black.
Catalogue prices have risen by over 100% in the last 15 years, but you can still own one for just £225.
Click here to find out more about the must-have Twopenny Blue stamp