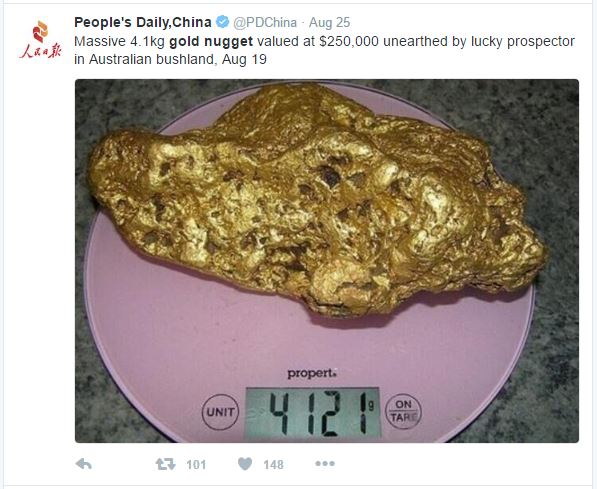 "I kept it in my oven on the first night."
These were the words of an Australian man who has just unearthed a 145-ounce gold nugget valued at AUS$250,000 (£145,000).
"I thought it was rubbish at first, maybe an old horseshoe," he said.
"About 12 inches below the ground, I could just barely make out the top of something. As I began to scrape away the clay and dig deeper, I really couldn't believe my eyes — this wasn't an old piece of steel in front of me.
I had just unearthed a colossal gold nugget — a once in a lifetime find! I was in total disbelief as I didn't think nuggets of this size were still around."
The discovery was announced late last month by Minelab, makers of the metal detector that had been used to find the nugget.
Named "Friday's Joy", the nugget is nearly double the weight of another famous Australian gold nugget. The "Fair Dinkum" nugget was discovered in 2015 less than 140 miles from Melbourne, weighing 87 ounces.
That sold at auction for AUS$175,000.
The "Friday's Joy" nugget is no longer in the prospector's oven… It's now sat in a bank vault, awaiting its auction date.
ADVERTISEMENT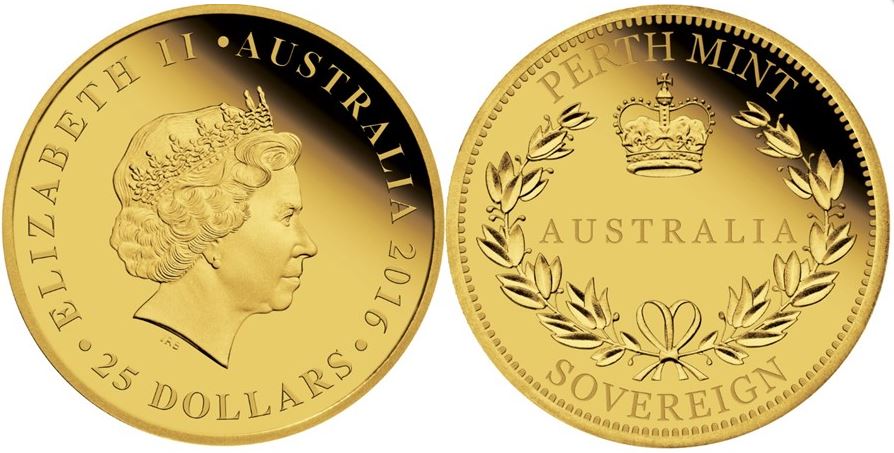 This gold gem from Australia is almost just as hard to find…
The coin you see here is the official Sovereign produced by Australia. It's the Sovereign hardly anyone in the UK knows about, which is why it's so tough to find.
They also have incredibly low edition limits, so sell-outs are common.
It is actually 5 times rarer than the UK Gold Proof Sovereign, which sold out in record time this year – probably due to the increased interest in coinage because of the Queen's 90th Birthday.
Those 7,500 coins were sold out by April, so how much longer will the Australian Sovereign be available for when just 1,500 have been struck?