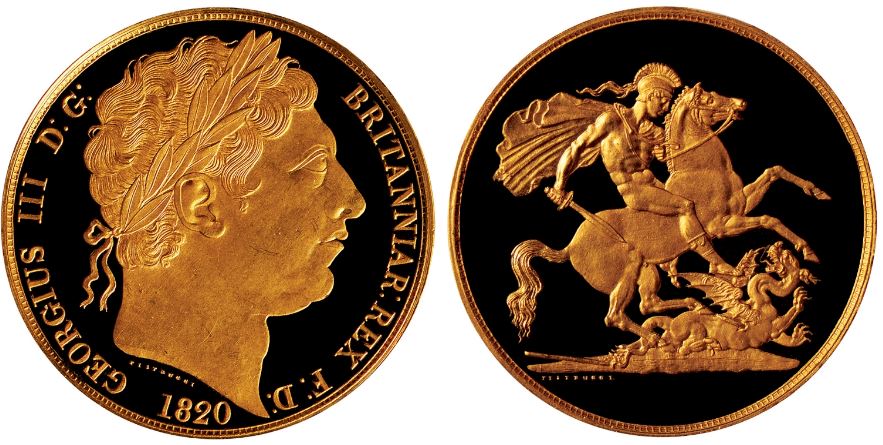 An 1820 £5 pattern created by famed engraver Benedetto Pistrucci is going under the hammer with an estimate of over £250,000.
It is the largest and sharpest example of Pistrucci's iconic design of St. George slaying the mythical dragon ever seen on a coin. Both sides are boldly signed with Pistrucci's last name.
This particular pattern (a coin which has not been approved for release, produced for the purpose of evaluating a proposed coin design) was never issued and is exceedingly rare, with very few in private hands.
The importance of Pistrucci
Bennedetto Pistrucci's name is already well known in the coin world, but it is about to become even more so with the 200th anniversary of his iconic design next year.
The 2017 Proof Sovereign promises to be something special in line with the anniversary.
Pistrucci's importance to UK coinage cannot be overstated, with his St George and the Dragon design adorning so many Sovereigns since the coin's reintroduction in 1817.
The 1820 £5 pattern will be auctioned by St James's Auctions on 30 September.
ADVERTISEMENT
Own the first St George & Dragon Sovereign from Queen Victoria's reign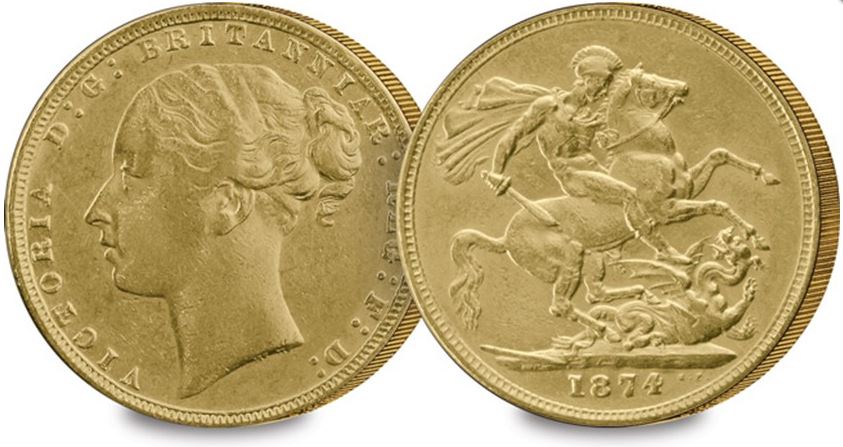 The coin you see here is an example of the first Sovereign of Queen Victoria's reign to feature Pistrucci's iconic design. Issued between 1871 and 1887, it features the Young Head portrait of Queen Victoria and is an absolute classic British coin.
Well over 100 years old and struck to the same specifications as the modern Sovereigns, the surprise is that this classic gold coin can be yours for just £545.