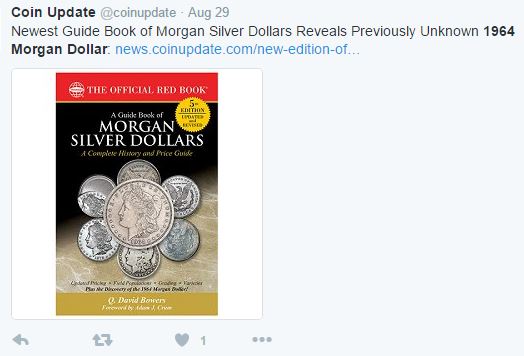 A new book by Q. David Bowers has dropped a bombshell in the US collector market by revealing details of a previously unknown Morgan Dollar from 1964.
In announcing the release of the new fifth edition of A Guide Book of Morgan Silver Dollars, Whitman Publishing revealed that researchers for the book had gained access to the Philadelphia Mint and discovered obverse and reverse models for a 1964 Morgan Dollar.
No silver dollar had been struck since 1935, but this is evidence that the US Mint considered striking 1964 Morgan Dollars and actually produced hubs and master dies for the coin.
No trial strikes of the coin have been discovered though and nobody knows whether any trial strikes of the 1964 Morgan Dollar were ever made.
If one were ever found, the value would be mind-blowing.
Rumors of a 1964 Peace Dollar abound to this day after 316,076 were struck at the Denver Mint, but destroyed without ever entering circulation.
PCGS, an American coin grading company, offer a $10,000 reward just to see one and verify its authenticity.
ADVERTISEMENT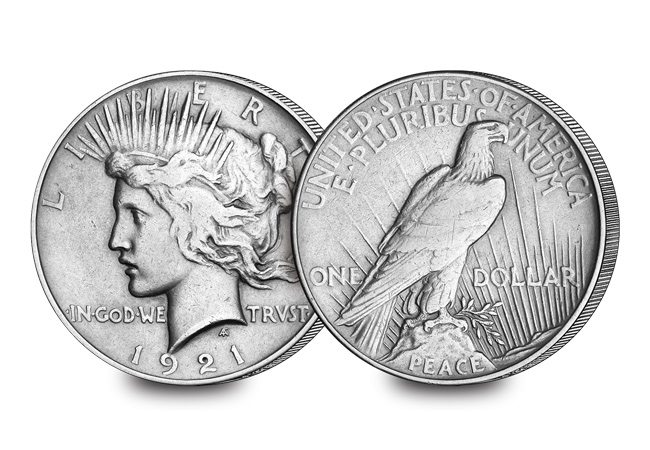 Check the date! Add a complete set Peace Dollars to your Portfolio
Today, you have a very limited opportunity of adding a complete Peace Dollar Mintmark Collection to your Portfolio. It includes the rare 1921 Peace Dollar struck during the last few days of 1921 out of the Philadelphia Mint.
Click here to find out more and secure one for your Portfolio