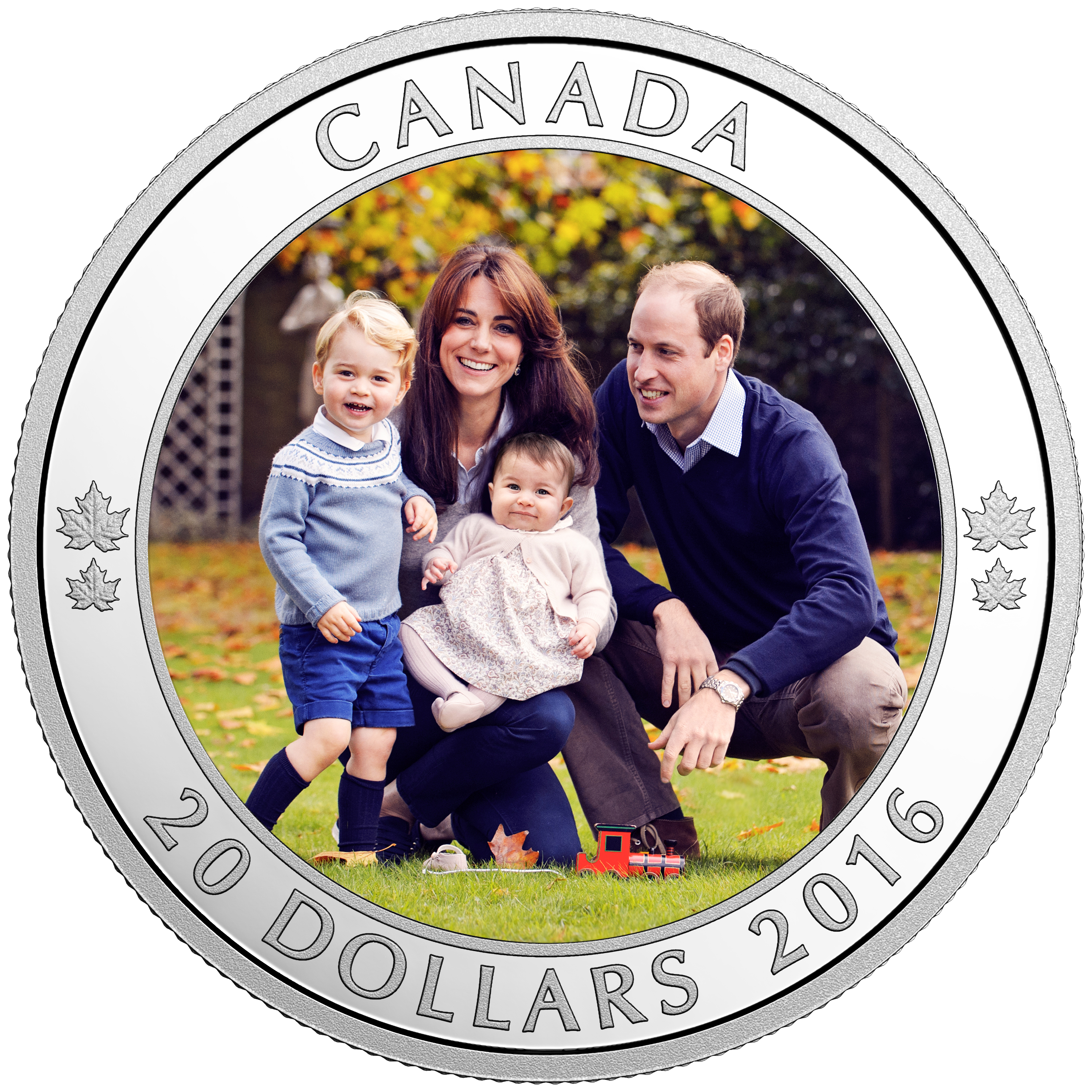 The first official royal tour undertaken by the Duke and Duchess of Cambridge along with their two children may have ended last week, but a coin issued to commemorate the historic occasion shows no sign of slowing down.
Issued by The Royal Canadian Mint, it features a cutting-edge full colour application on the reverse recreating Chris Jelf's iconic portrait of The Duke and Duchess of Cambridge, Prince George and Princess Charlotte.
It's Canada's first coin of the entire family, issued to mark their first tour as a family of four and Princess Charlotte's first official royal engagement.
10,000 Edition Limit
The Royal Canadian Mint has set a worldwide edition limit of just 10,000 which are expected to sell-out.
Demand has no doubt been helped by press coverage of the tour, which included news of Princess Charlotte being heard speaking in public for the first time – saying "pop" to balloons.
William and Kate are determined for their children to grow up away from the public eye, so this tour – and the press coverage around it – will be a rarity, just like the coin issued to commemorate it.
Secure yours today for just £125
We have secured a small number of this historic coin for our Coin Portfolio Management clients and offer them now on a first-come, first-served basis.