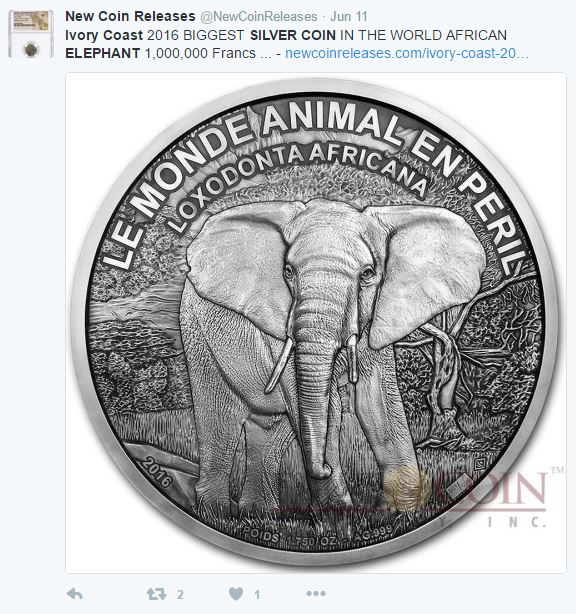 The world's largest silver coin – weighing a full 1,750 ounces – has just been sold.
Limited to just 15 coins, each one is a piece of art measuring 650mm in diameter. That's over 2 feet.
It weighs a staggering 109lb.
The Ivory Coast Silver Elephant coin, minted in Germany, is struck from pure silver.
The design is hand carved, rather than machine minted, making each coin unique in its own way.
It also carries an antique finish, which is done by hand.
The coin has a face value of 1,000,000 Francs CFA, which is shown on the reverse along with the Ivory Coast coat of arms.
It sold for north of £60,000.
Looking for a huge silver coin?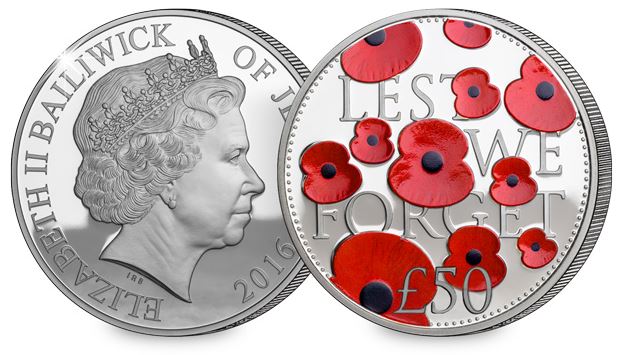 OK, this isn't quite the size of a man-hole cover, but this brand new silver coin is incredible.
Struck from pure silver, it measures 100mm across and weighs 10 ounces.
That's 10 times the weight and almost 3 times the size of a regular "crown".
Struck for Remembrance Day this year, each coin carries a donation of £125 to The Royal British Legion.
It is limited to just 125 pieces worldwide and we have only been able to secure 25 for Coin Portfolio Management clients.