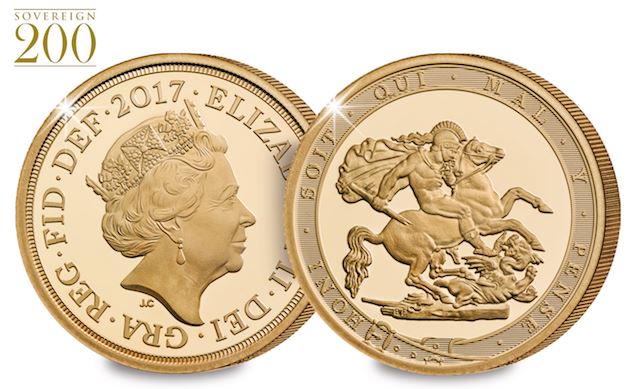 The brand new 2017 UK Proof Sovereign features a one-year-only design to mark the bicentenary of the modern Sovereign and it sold out within a month of release.
The Royal Mint returned to the original Gold Sovereign design first released right back in 1817. It features Benedetto Pistrucci's original garter design, surrounding the St. George and the Dragon engraving that is still considered synonymous with the Gold Sovereign today.
But the significance of this is much more than simply a beautiful design. Gold Sovereign design changes (of which there have only been 4 others during the whole of Queen Elizabeth II's reign) have become some of the most collectable modern issues.
That has been borne out again by the fact that the brand new 2017 Proof Bicentenary Sovereign has already sold out it's entire edition limit of 10,500 individual coins.
And if you take price as an indicator of scarcity, it's clear which Sovereigns top the list in terms of collectability – a fact that is reflected in their Coin Portfolio Management selling prices today.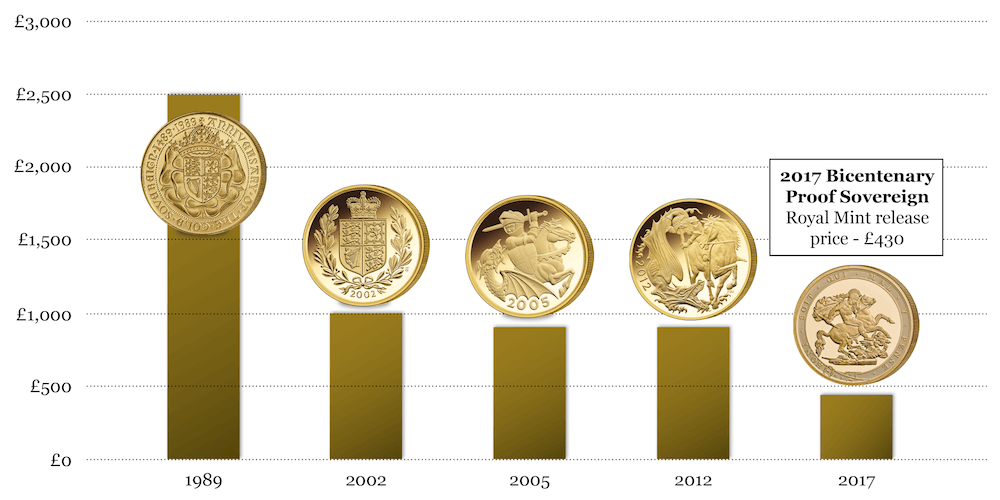 We have already seen the price of the 2017 UK Proof Sovereign jump from its initial Royal Mint release price of £430 to its current price of £695.
Creating a Modern Classic
Every time The Royal Mint has issued a Sovereign with a one-year-only design they have they've created a modern classic.
This is the fifth design change on the UK Proof Sovereign in the last 30 years and it looks certain to become as sought-after as the other four that feature a one-year-only design that will never be seen again.
Demand for these coins is stronger than ever today because they are so difficult to find, which is why they command a high price on the secondary market. Collectors wishing to compile a complete Sovereign collection simply have to have them and there is a big pool of collectors and investors who only focus on these one-year specials.
That's why the 2017 UK Proof Sovereign will be a future classic.
---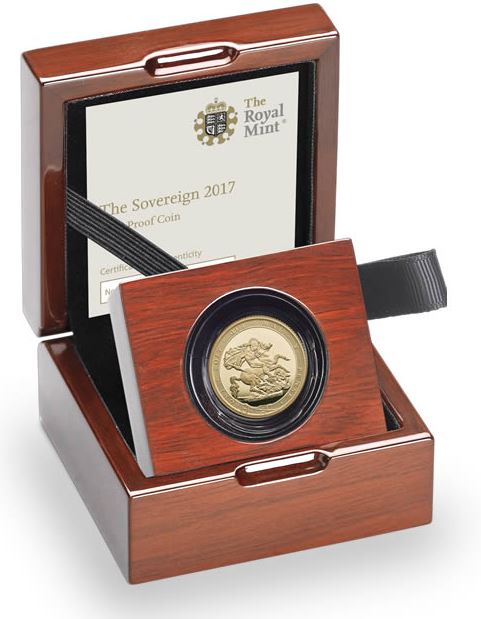 Coin Portfolio Management still has limited stocks of the 2017 UK Proof Sovereign
Due to careful buying we still have limited numbers of the sold out 2017 UK Proof Sovereign available for Coin Portfolio Management clients.
Click here to find out more and secure the SOLD OUT 2017 UK Proof Sovereign for your Portfolio.