Her Majesty The Queen is about to celebrate the first ever Platinum Wedding Anniversary with Prince Philip – an incredible 70 years of marriage.
Queen Elizabeth II is no stranger to reaching remarkable milestones. She is the longest reigning monarch in British history, as well as the longest reigning female monarch and the oldest current monarch in the world.
Here are some of the outstanding records our Queen has achieved: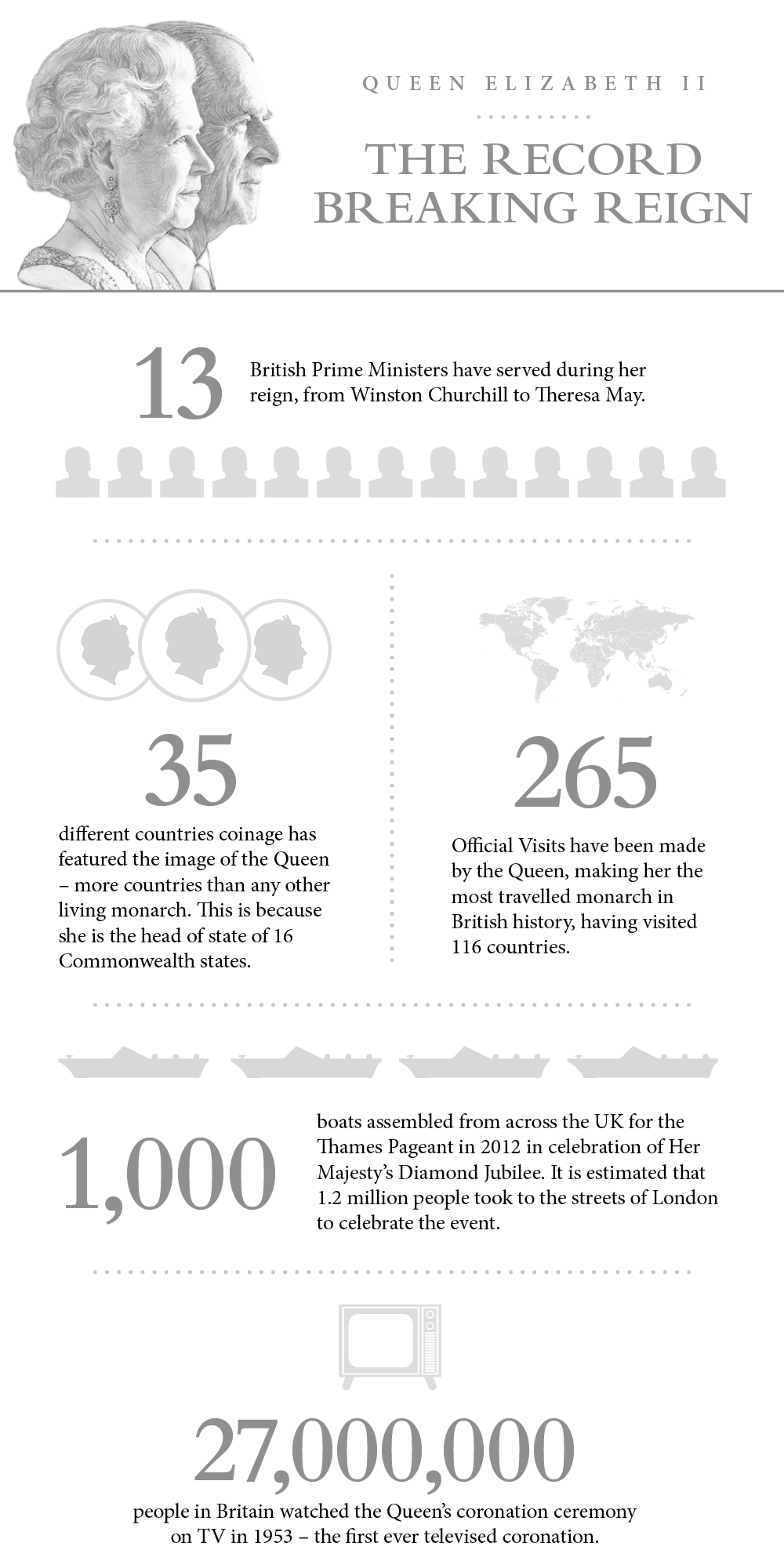 It's no surprise that her reign has produced the most currencies featuring the same individual.
These coins have become record-breakers themselves with some of the quickest sell-out records of all time.
And the coins for the Platinum Wedding Anniversary have already followed suit.
4 coins sold out in the first week
Within the first week of launch, four of the high value Platinum Wedding coins sold out completely.
The 5 ounce gold coins from both Jersey and Guernsey sold out their entire edition limits, as did the £5 Platinum coin and the exclusive 10oz Platinum coin that was available for £20,000.
For the Queen and Prince Philip, their Platinum Wedding Anniversary is the pinnacle of their long list of incredible milestones. And collectors are not being shy about joining them in celebrating it.
---

If you're interested…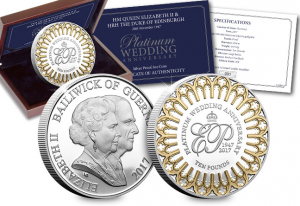 With coins selling out so quickly, you need to be quick to secure a Platinum Wedding Anniversary coin for your Portfolio.
This Platinum Wedding Silver Proof 5oz Coin is a certain sell-out in my opinion with such a low edition limit of just 500 coins.
The coin features a design inspired by Westminster Abbey's rose window, where the pair married in 1947, plated in pure gold.
What's more, the Mint have authorised a specially commissioned and exceptionally rare double portrait of HM Queen Elizabeth II and HRH The Duke of Edinburgh for the coin's obverse.
Presented on 5 ounces of Sterling Silver with a perfect Proof finish, this is the Platinum Wedding coin for your Portfolio.