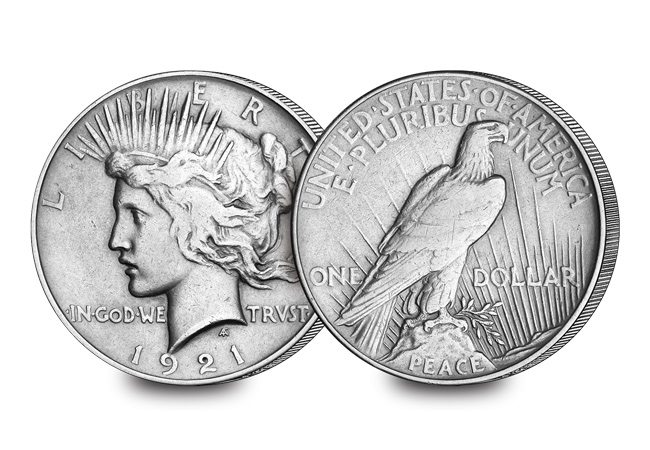 After the First World War, America wanted to produce a coin celebrating peace. It took them 3 years, but the result was the stunning silver Peace Dollar first issued in 1921.
It's a fascinating coin, not least because nobody knows what happened to the very first example…
As was tradition, the first Peace Dollar struck was to be sent to the President (then Warren Harding).
What became of it though is something of a mystery, with the inventory of Harding's estate, prepared after the President died in office two years later, making no mention of it.
Perhaps the very first one just went into general circulation, meaning that anyone could have it in their collection or Portfolio.
The fascinating story of the Peace Dollar
When the notion to produce a new dollar coin was finally approved, a competition to design the new Peace Dollar was announced in May 1921.
Designs were reviewed on 13 December 1921, with the entry by Anthony de Francisci winning by unanimous vote. This is where things started to go wrong for the US Mint.
Coin Controversy
A press release was issued by the Mint saying that the design would be "a large figure of an eagle perched on a broken sword, and clutching an olive branch bearing the word 'peace'".
This caused considerable uproar after a scathing attack on the design by the New York Herald on 21 December, arguing that the broken sword symbolised defeat.
Following a few days of intense public pressure, the Mint relented and issued another press release saying that the broken sword would not feature on the final design.
Race Against Time
The days between Christmas and New Year are often a time to relax, but that wasn't the case for the workers of the US Mint in 1921. They had to produce 1 million examples of the new Peace Dollar in the last 4 days of the year.
Whilst a modern Mint could churn out a million coins without any hassle today, it was a far more daunting prospect in 1921 and what they achieved is nothing short of remarkable.
That rush could explain why the very first Peace Dollar went missing.
It certainly explains why serious collectors look for a 1921 Peace Dollar.
That's because less than 1% of the total mintage was issued in 1921.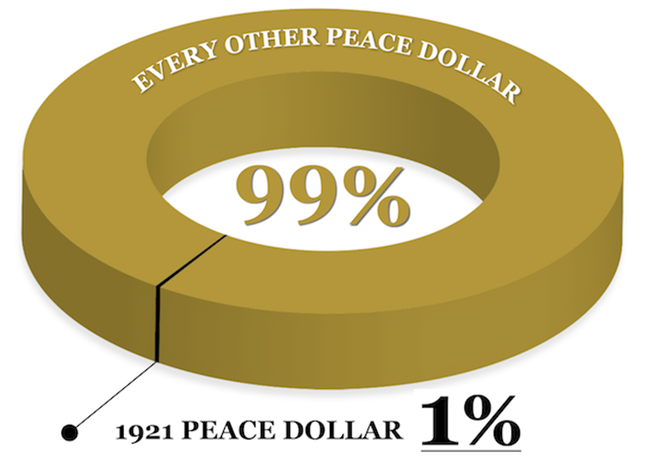 ---
You can own one today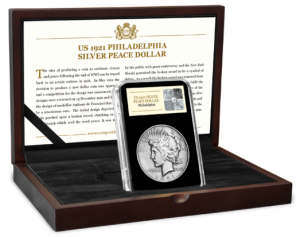 Odds are that it won't be the very first Peace Dollar, but you can own a guaranteed 1921 example for just £250.
It's a fascinating classic coin, with a great story. If you want to add one of just twelve available to your Portfolio, please follow the link below.