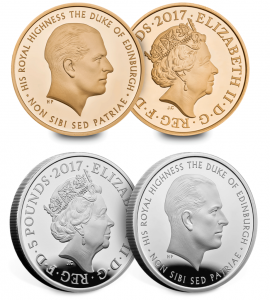 On 7 August 2017, The Royal Mint released a brand new Prince Philip coin range paying tribute to his 70 years of service.
24 hours later, the coins were 100% reserved.
Today, a Silver Proof Piedfort edition is being released and all signs point to it being another record-breaking sell-out.
But it's not just because of the previous sell-outs.
Just 1,250 have been released.
This is the lowest edition limit for a UK Piedfort coin ever.
Silver Piedfort coins, which are double the weight of the standard issue, are always issued with a lower edition limit that the standard Proof coins, making them popular amongst serious collectors.
But at just 1,250 coins, The Royal Mint has set an edition limit of almost 60% less than that of the Silver Proof coin.
It's a surprising move, considering the speed of the Silver Proof sell-out and the fact that Prince Philip coins are amongst the rarest and hardest to find.
---
If you're interested…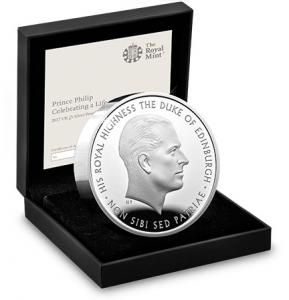 We have a small number of the new UK 2017 Prince Philip Silver Piedfort £5.
Approved by Prince Philip himself, the new UK Piedfort coin features a younger portrait of The Duke of Edinburgh and the phrase "Non sibi sed patriae" – Latin for "not for self, but country".
At double the thickness of a standard Proof £5 coin, the Piedfort edition is almost 2 ounces of solid silver struck of a pristine Proof finish.
If you're considering adding this special and strictly limited Piedfort coin to your collection, I'd advise that you do so soon before the inevitable sell-out.