Specially commissioned for Britannia's 20th Anniversary and already SOLD OUT
Occasionally, a coin comes along that simply stops me in my tracks.
The specially commissioned Silver Britannia struck for one year only to mark the iconic coin's 20th Anniversary is one such example.
Quite simply, it is enormous.
It makes the normally large-looking five ounce Silver coins look tiny in comparison. And look at it against a £1 coin: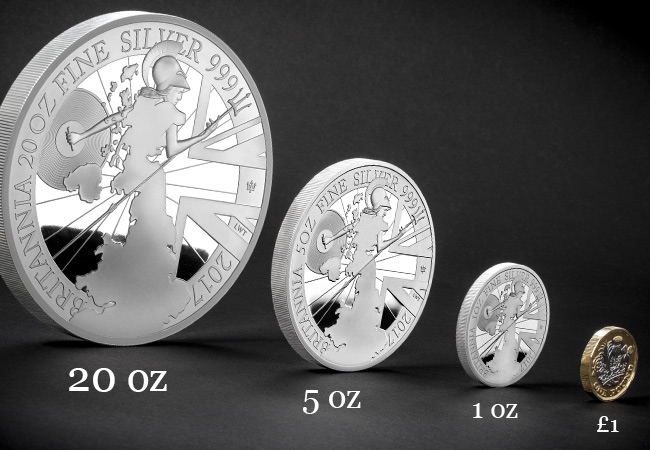 Struck from 20 ounces of 999 Fine Silver, it measures 10cm across.
To put that another way, this is a Silver Proof coin weighing markedly more than a tin of soup and measuring more than the base of a bottle of wine in diameter.
The Royal Mint have achieved something that very few Mints are able to on a coin of this size – incredible quality of the striking with perfect detail, mirrored background and intricate frosting.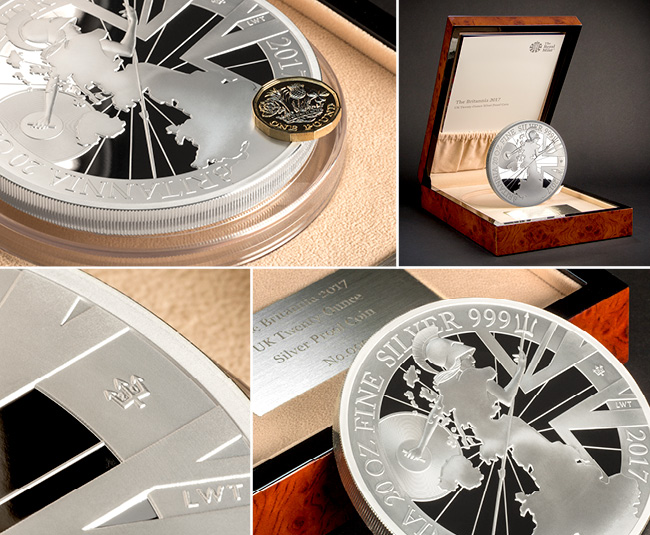 An Immediate Sell-Out
The minute this coin was announced, it was clearly destined to become an instant classic.
As well as being an important 20th Anniversary issue, it is also the first and only 20oz Silver Coin ever struck by The Royal Mint.
All 350 coins sold out in a heartbeat.
My words cannot possibly do it justice, so I invite you to watch the short video below and see for yourself why this coin is so exceptional:
---
If you're interested…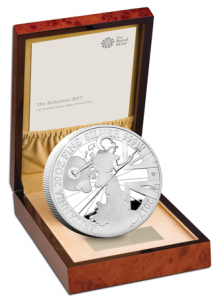 All 350 coins have already SOLD OUT at the Mint… but not before I got my hands on a few.
When I say a few though, I really do mean that I have a very limited number.
If you'd like to be one of the lucky collectors to get your hands on one, you'll have to be quick.
Click here to secure the UK's first ever 20oz Silver Proof coin