The precious metal limited edition versions of the UK's new official 50p coin are released today.
A 50p of the people, the new 2018 50p commemorates the 100th anniversary of the Representation of the People Act.
The 1918 Representation of the People Act
Largely considered as the trigger that eventually won all women the vote in 1928, the Representation of the People Act reformed the electoral system after the First World War.
All men over 21 gained the right to vote as well as married or property-owning women over 30 years old.
These changes brought significant political change in the UK, almost tripling the size of the electorate from 7.7 million to 21.4 million.
The 50p Collecting Sensation
Marking this anniversary on a 50p coin ensures wide exposure for this significant anniversary as I'm sure I don't need to tell you how collectable 50p coins have become.
I trace it back to the London 2012 Olympic Games. 29 different Olympic and Paralympic events commemorated on 50p coins were issued and prompted a collecting frenzy with millions being snapped by the public.
To give you some idea of the scale of what happened back in 2012, The Royal Mint would normally expect up to 3% of new 50p coins released into circulation to be lost or removed by collectors.
Over 70%, or around £10m worth, of the Olympic and Paralympic 50p coins were taken out of circulation by collectors.
50p Sell Outs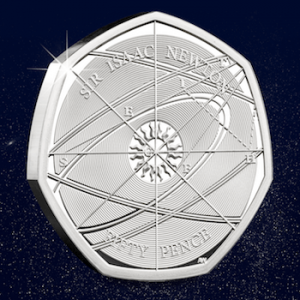 Since then 50p coins have continued to be collecting sensation. The Beatrix Potter 50ps saw remarkable success and the sterling silver versions sold out within 24 hours of release.
Serious collectors look for the coins that only a handful of people can own, which is why the precious metal limited edition versions sell out so quickly. Last year's Isaac Newton Silver Proof 50p coin sold out its entire edition limit of 4,000 in a matter of weeks.
As the first 50p coin announced for release this year by The Royal Mint, and commemorating such an important event in UK history, this is sure to prove popular.
---
If you're interested…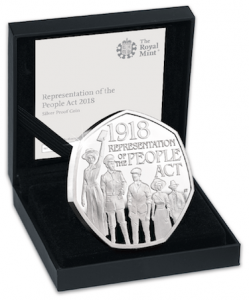 You can be one of the first to own the UK's new scarce Silver Proof 50p coin, marking the centenary of the Representation of the People Act.
As the only official coin to mark the centenary of this historic event for Britain – and considering the collectability of 50p coins – this could be another quick sell-out.
I recommend you don't delay.
Click here to reserve the Representation of the People Act 50p coin today