You may not know this, but there were two Proof Sovereigns released in 2015.
The first, with Her Majesty's 4th portrait, had an edition limit of 7,500. It didn't sell out.
The second Sovereign issued that year was the first ever to feature the current portrait of The Queen.

It sold out its entire edition limit of 7,000
7,000 is the lowest edition limit for a Proof Sovereign for years and countless collectors missed out.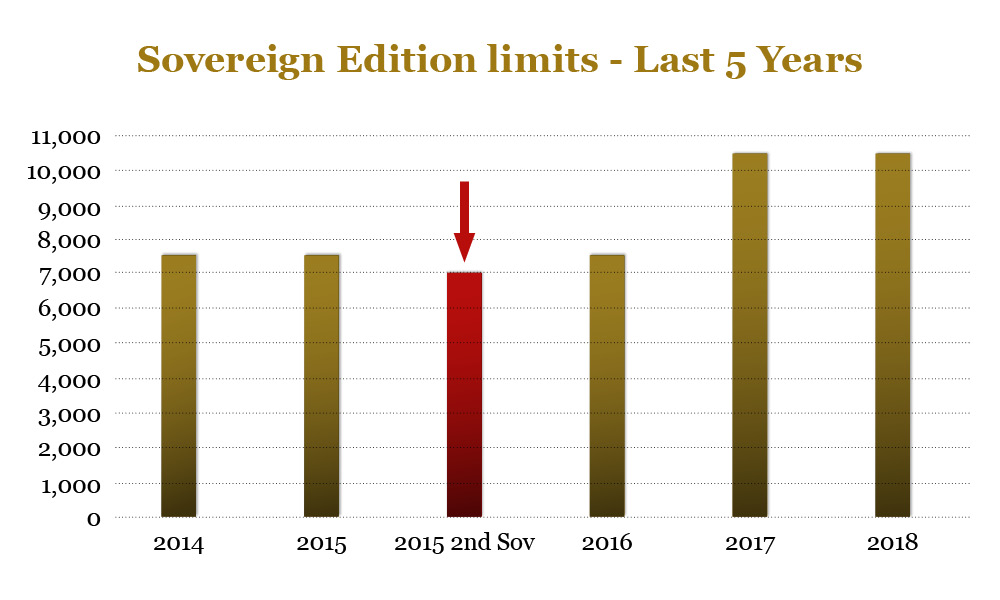 To give you an idea of just how low that edition limit is, the last two Proof Sovereigns have both sold out their edition limits of 10,500 in double-quick time.
In fact, in recent times, only the 2012 Sovereign has an edition limit lower than 7,000 and that's a coin that we now sell for £1,995 when we're able to source one.
You have to go back through 25 years of Proof Sovereign issues to find another edition limit below 7,000.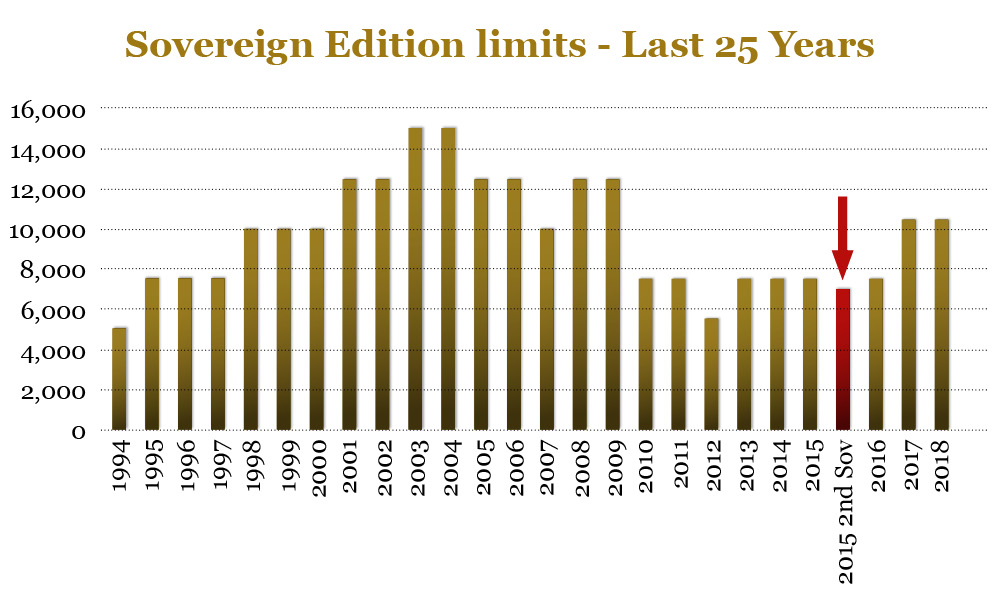 That's why I'm convinced this will be a hard-to-find Sovereign for years to come and one that collectors will be desperate for.
Click here for your chance to secure one for your collection