2 years ago, The Royal Mint released their first ever coloured 50p to mark Beatrix Potter's 150th birthday and caused a collecting frenzy…
15,000 Silver Proof Peter Rabbit 50p coins sold out in days in 2016, but that was reduced to mere hours for last year's release, despite the edition limit doubling to 30,000.
Demand was so intense last year that The Royal Mint had thousands of collectors queuing on their website at one point, with thousands missing out.
What happened next?
Silver Peter Rabbit 50p coins that were originally priced at £60 were selling on eBay for over £500.
Today, prices are holding firm or even raising further. Here are just a few current examples of live eBay listings for the 2016 Peter Rabbit 50p coin: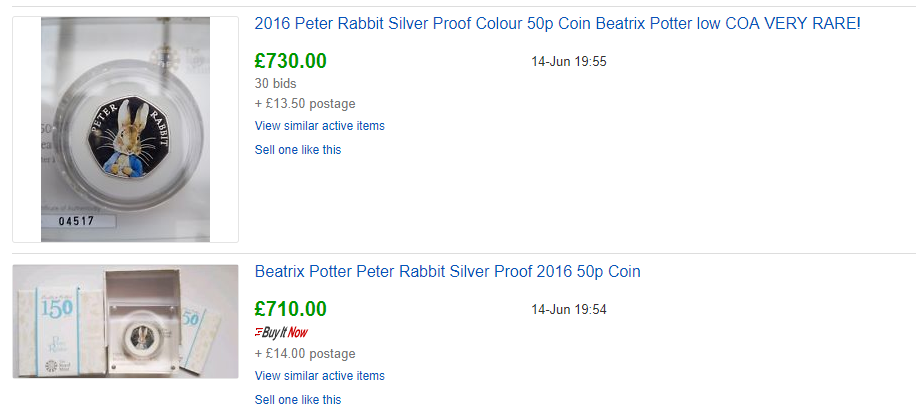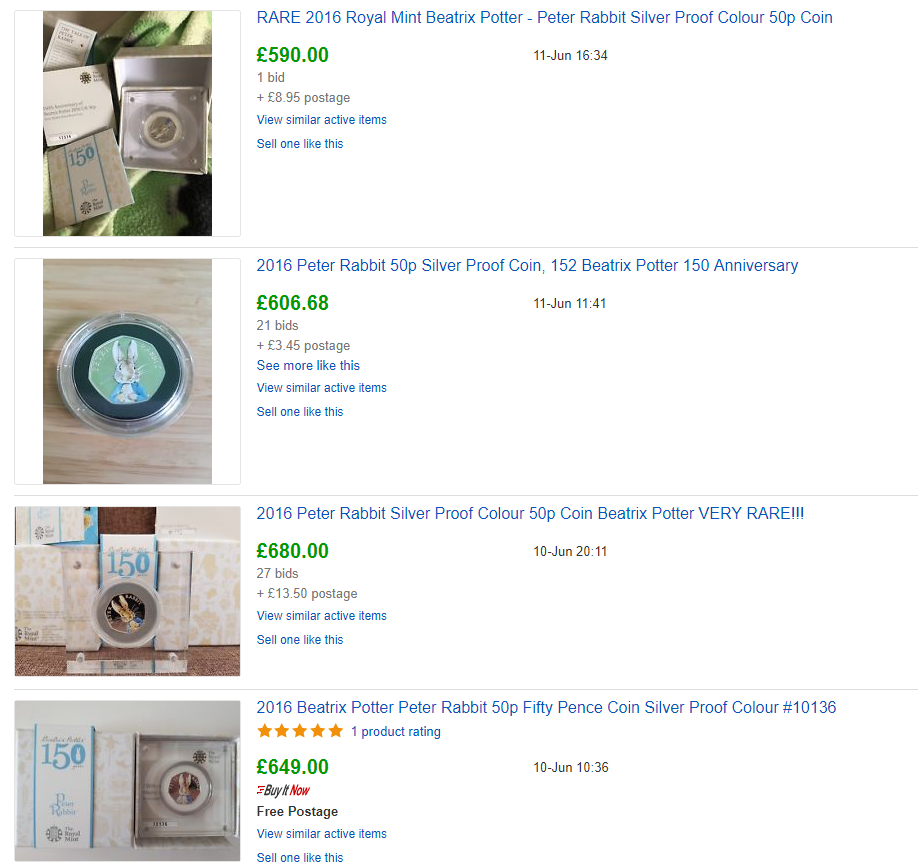 Unsurprisingly, each subsequent Peter Rabbit Silver 50p has sold out, despite the edition limit rising to 35,000 in 2018.
Now, from darkest Peru…
To celebrate the 60th anniversary of Paddington Bear, The Royal Mint has issued a brand new Silver 50p.
It's the first time this "very British bear" has appeared on official UK coinage.
Given the popularity of Paddington Bear and what happened with Peter Rabbit, this looks set to be the next collecting sensation.
60,000 Limited Edition Presentation Silver Proof 50p coins have been announced for Paddington Bear, which is more than Peter Rabbit, but could it be more popular?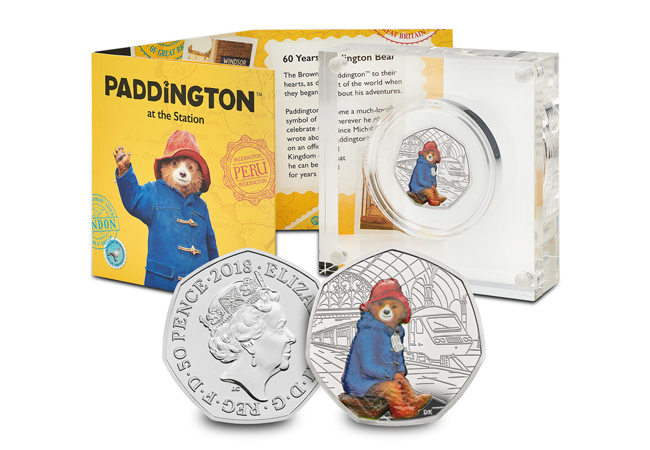 The two recent blockbuster movies grossed over £250 million at the cinema and will have added millions of new Paddington fans, so how many of those will buy the coin as a keepsake or be bought one as a gift?
---
We have a small allocation of the new UK 2018 Paddington at the Station Silver Proof Coin available to order now.