I received a text message from a friend on Sunday that simply said "1933 Penny on the Antiques Roadshow"…
I flicked over just in time to see the mystical coin on the screen..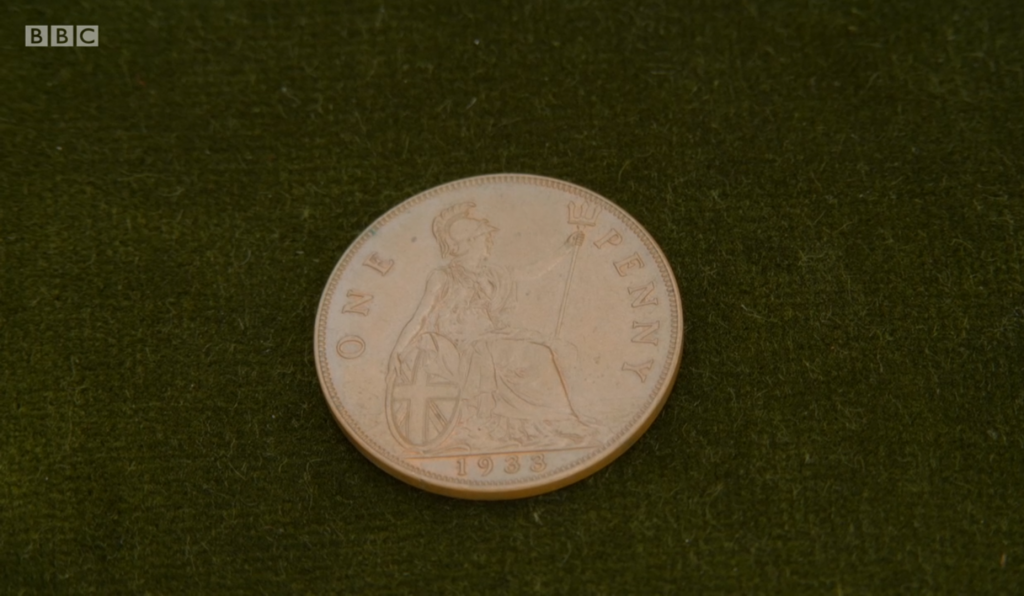 Antiques Roadshow: The 1933 Penny (Image: BBC)
The 1933 Penny is big news 85 years after it was issued. Well, I say "issued", but it was never intended for circulation. It was just a presentation piece made for ceremonial purposes and just 6 were struck that The Royal Mint has record of.
3 went into national collections and the other 3 were placed under foundation stones of selected buildings.
Crime doesn't pay?
In 1970, thieves masqueraded as workmen and, over the course of a weekend, removed one of the 1933 Pennies from underneath a foundation stone of one of the buildings in question.
Nobody knows where this coin is now.
But the Antiques Roadshow expert values the 1933 Penny between £80,000 and £100,000, so if you have a store of old Pennies tucked away it's worth checking the dates very carefully.
If you want to see the 1933 Penny for yourself, please click here to see it on the Antiques Roadshow. It appears about 12 and a half minutes in.
---
A modern day Penny for your collection
To mark the 65th Anniversary of Her Majesty The Queen's Coronation, a special strike of just 495 Gold Pennies has been authorised.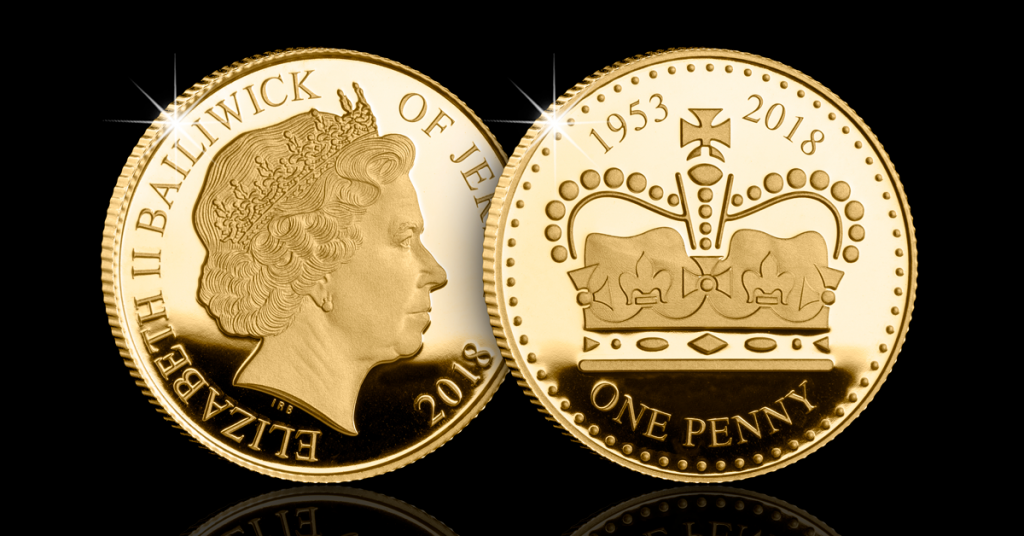 The 2018 Sapphire Coronation Gold Proof Penny
The release of a Gold Penny is an extremely rare event and one collectors look out for, meaning demand for this coin will be very high.
Click here for the 2018 Queen's Coronation 65th Anniversary Gold Proof Penny