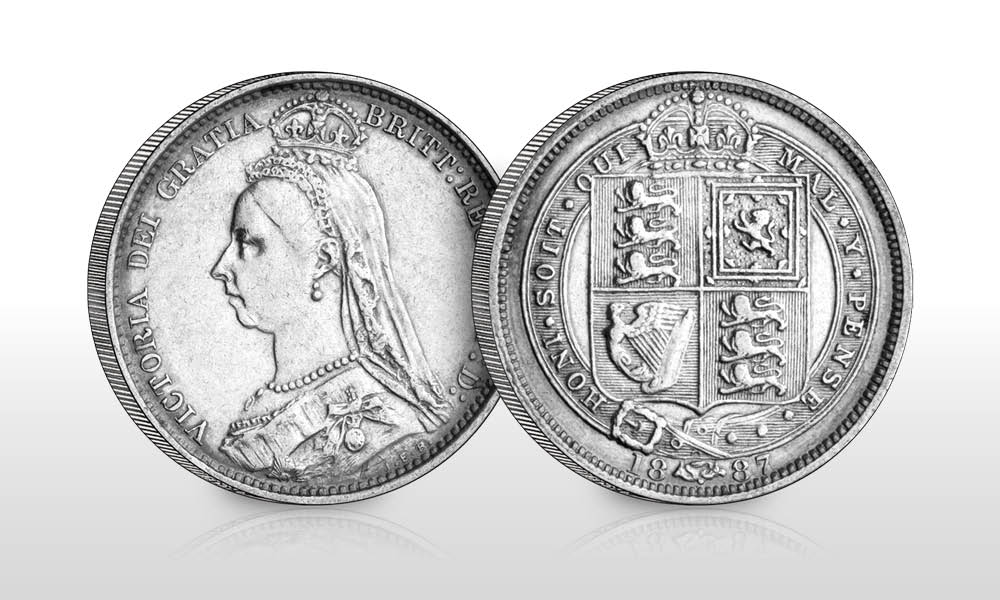 There are countless coins thought to be lucky, but one has such an enduring story that collectors seek it generation after generation.
The Silver Sixpence was first issued in 1551 and was soon adopted as a lucky charm to ward off evil spirits, especially during rites of passage, such as weddings.
That tradition continues to this day, with the old rhyme still used for brides:
Something old, something new,
Something borrowed, something blue,
And a sixpence for her shoe.
And with so many Silver Sixpences issued between 1551 and 1970, there was no shortage of luck to be found.
But why is the 1887 Sixpence the one collectors hunt for?
It all came from a simple mistake.
In 1887, new coin designs were to be issued for Queen Victoria's Golden Jubilee. Surprisingly, the Silver Sixpence shared the same design as the Gold Half Sovereign.
Of course, it didn't take long for some crafty opportunists to start coating the Silver Sixpence in gold paint, they could easily be passed off as the far more valuable Half Sovereign.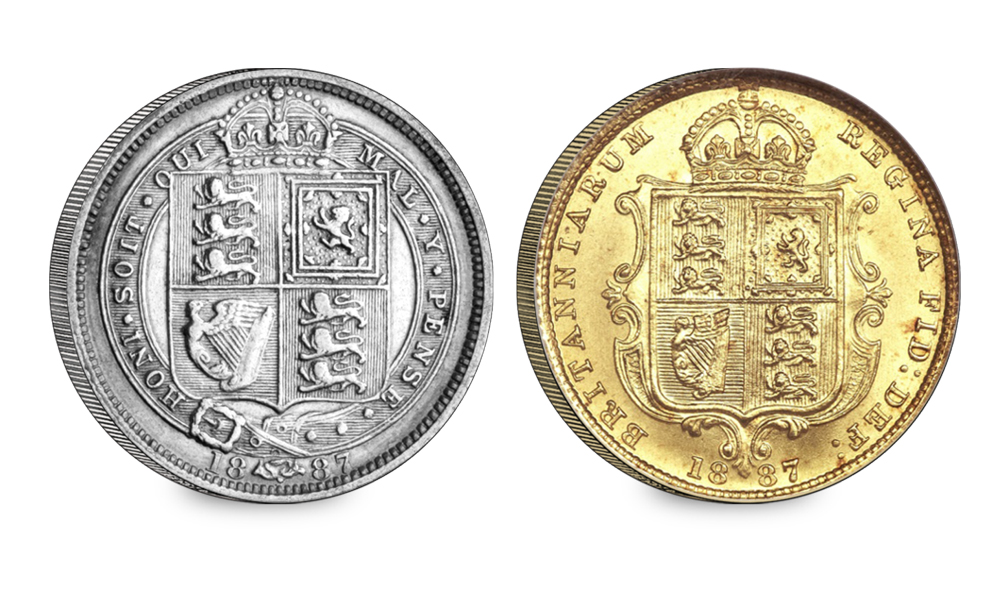 The authorities hastily withdrew the Sixpence and a quick redesign took place, with the new 1887 Sixpence reverting to a design similar to previous years, with a crown at the top of the design and a wreath around the sides, with "SIX PENCE" written across the middle of the coin.
Technically, it's a coin that shouldn't exist.

There was no chance of the new design being confused for a Half Sovereign, no matter how much gold paint was used
How rare are 1887 Withdrawn Sixpences?
Nobody can be sure as mintage figures only record how many Sixpences were issued each year, rather than individually listing each design type and, because there were three different designs of the Sixpence in 1887, it's impossible to know how many withdrawn coins survived.
We know that 3.675m Sixpences were issued in 1887, but that includes the first coins of the year, which featured the "Young Head" portrait of Queen Victoria and the two designs issued to celebrate Victoria's Golden Jubilee – the withdrawn Sixpence and the one that replaced it.
One thing is certain though, the withdrawn coin is the Sixpence collectors hunt high and low for.
Now for some good news…
They are surprisingly affordable
Despite the fact that these coins are 130 years old and, effectively, shouldn't exist, you can make one yours for just £75.
You can hold history in your hands and will become the custodian of a precious coin that has passed down through generations.
And don't forget the years of good luck stored up in the coin…
Your coin will be sealed in a tamper-proof see-through case with a security hologram to ensure its quality remains for generations to come.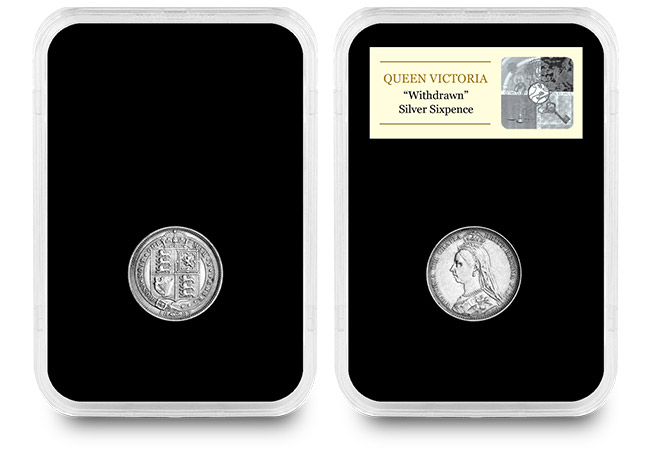 The opportunity to own a coin of this importance for just £75 should be impossible to ignore. I strongly encourage you to add one to your Portfolio today.
Limited numbers available
I have only been able to build a limited stockholding, so if you would like to add one of these historic Silver coins to your Portfolio, I suggest that you move to secure yours today.