Is it possible for collectors to predict which coins are going to sell out or is it all simply down to luck?
Whilst nobody can predict with certainty which modern issues will capture the hearts and minds of collectors, you can certainly use experience to pick out the ones with the best sell-out potential.
Whether that's through knowing the edition limits – both of the new coin and coins like it that have gone before or just having a gut feel for a coin or a subject that collectors will love, there is a science to predicting possible sell-outs.
Here are some recent examples – and why they sold out.
2018 Proof Sovereign
10,500 were issued and 10,500 sold out inside just a few short months. Why? The Proof Sovereign is following a trend of selling out:
2015 (Jody Clark Portrait) – 7,500 SOLD OUT
2016 (James Butler Portrait) – 7,500 SOLD OUT
2017 (Bicentenary) – 10,500 SOLD OUT
2018 (Sapphire Coronation) – 10,500 SOLD OUT
The 2017 Bicentenary issue was a tremendous success, selling out 10,500 within a month and demand far outstripping supply. It created massive interest in the Proof Sovereign and added thousands of collectors into the mix, so when the 2018 issue was announced with the same edition limit and the addition of a first-time privy mark, it became a pretty easy prediction that it would sell out.
2017 Prince Philip
This one wasn't so obvious. Public feeling towards the Duke of Edinburgh is always difficult to gauge and him stepping down from public duty didn't seem the most obvious subject for a fast sell-out, but that's exactly what happened with the entire range.
Two things came together for this to happen. Firstly, it was an unexpected, unplanned addition to the UK's releases for the year, which always excites collectors.
Most pertinently though, perhaps because it was so unplanned, the coins were issued with very low edition limits. Take the iconic Silver £5 coin for example. It was limited to just 3,000 coins – no standard UK Silver £5 coin has had a lower edition limit than that.
2017 Sapphire Jubilee
This one is also all about the edition limits, but you need to look a bit further back to understand why they were so important to the coins issued to mark Her Majesty's Sapphire Jubilee last year.
The Royal Mint's £5 Silver Proof Coin for the Queen's Diamond Jubilee in 2012 had an edition limit of 75,000 coins.
For the Sapphire Jubilee £5 Silver Proof Coin they set the edition limit at just 8,000 coins – almost 90% lower. The sell-out was inevitable, although the speed of it surprised many, selling out within a week.
Tricks of the trade
Nothing can be predicted with absolute certainty when it comes to which coins will sell-out, but with the right knowledge you can at least be looking in the right place.
At CPM, we do the due-diligence for you. We learn about the market trends, know the edition limits of what has come before, make note of which coins and themes have proved popular and we're always on the look-out for something new or a bit different.
That's what we've been doing at CPM for years and we get more right than wrong.
If you're interested…
We have a very small stock of one of the coins mentioned above – the 2016 James Butler Sovereign.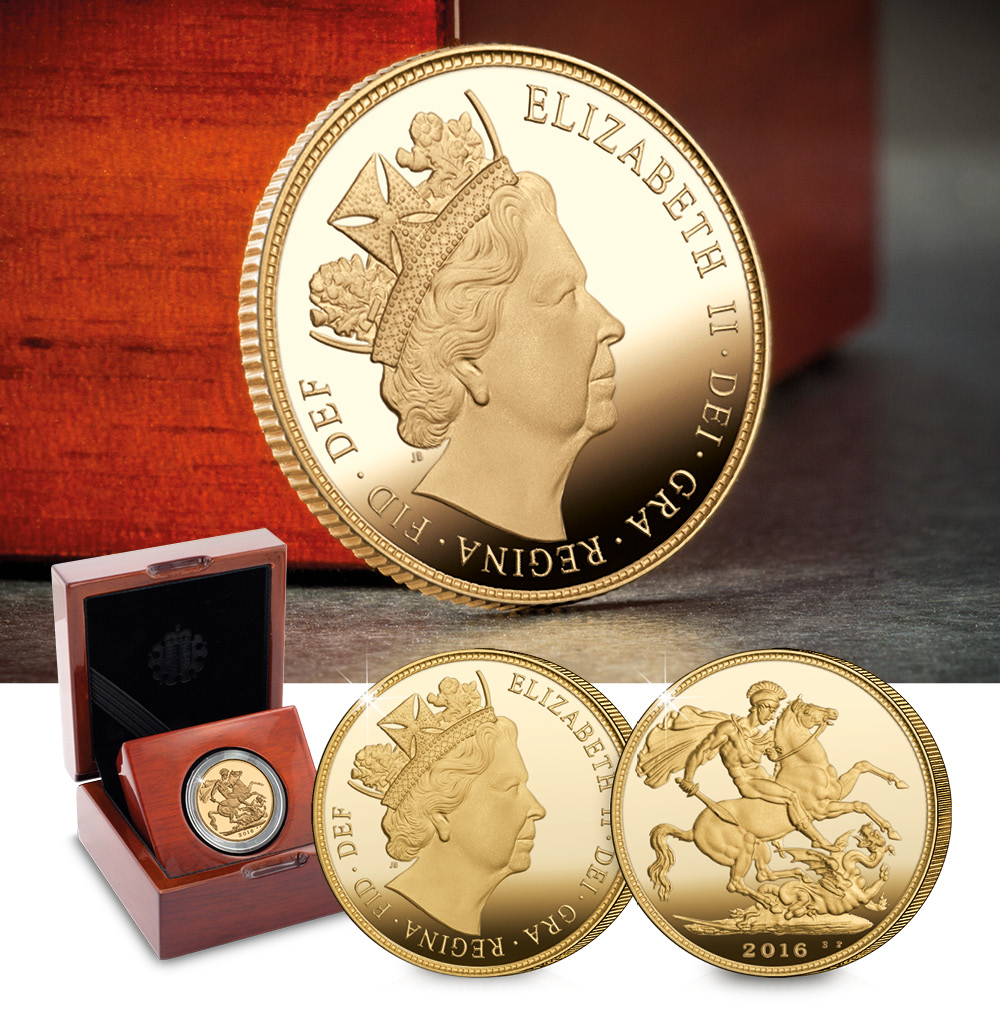 Issued with a one-year-only portrait of the Queen to celebrate her 90th birthday, it quickly became a modern classic and a fast sell-out was assured with an edition limit of just 7,500.
You can make one of these very difficult to find Sovereigns yours today.