In 2014, the US Mint launched their first ever curved gold coin. Its design, curved to mimic a baseball, won the prestigious Coin of the Year award at the World Fair of Money in Berlin.
Most importantly, 50,000 pieces sold out in 24 hours and collectors were literally fighting to get one after queueing for hours.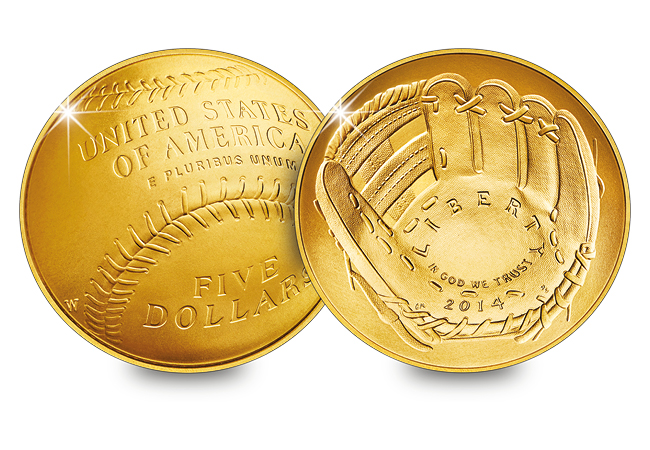 Now the US has another collecting sensation on their hands…
The 50th anniversary of the Apollo 11 Moon landing
To mark 50 years since Neil Armstrong's "one small step", the US Mint has taken their award-winning concept of 2014 and created something even more exceptional.
The curved surface of the coin depicts the visor on Buzz Aldrin's helmet, with his shadow, Neil Armstrong, the lunar lander and the American flag shown in the reflection.
It's a representation of a close-up of the famous "Buzz Aldrin on the Moon" photograph taken on 20 July 1969.
The coin's obverse features that first step on the moon, with Armstrong's boot imprinted into the coin.
206 coins selling every minute
The launch day sales figures have just been released, with Coin News reporting that across the Moon landing range almost 300,000 coins sold in 24 hours.
That's 206 coins a minute. More than 3 a second.
Worth noting that the gold coin even had an order limit of just one per household and yet almost half the edition limit of 50,000 sold inside 24 hours.
The gold coin is now on back order, meaning collectors can still reserve it, but nobody is sure how many of the 50,000 are still available.
I'm expecting sell-out announcements across the whole range any minute now.
I haven't seen anything like this since the Baseball coin 5 years ago.
That gold coin is still popular with collectors today, but they're like hen's teeth. Will it be the same for the Moon landing coins 5 years from now?
---
If you're interested…
My contact in the US has managed what I thought impossible and secured small numbers of the Gold and Silver Proof Moon landing coins for CPM clients.
Not only that, but he has the best possible versions of each coin. They have been graded PR70 – the highest grade possible for a Proof coin, which essentially means they are perfect. And they are "Inaugural Strike" coins, meaning they are from the Mint's first run.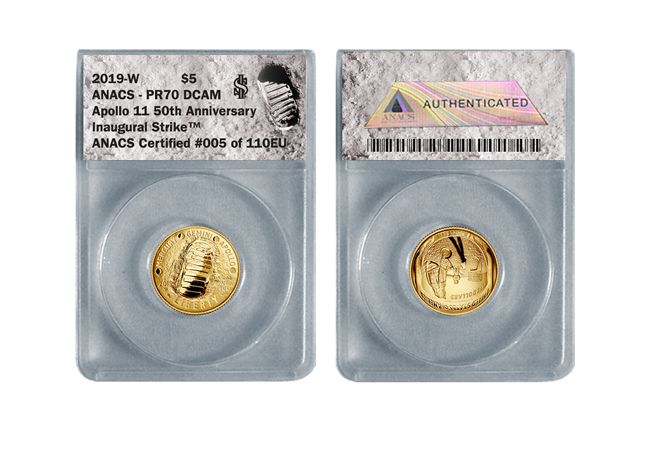 I'm only going to have 50 Gold coins and 250 Silver though. To put that into perspective, if these go as fast as the coins on launch day in America, the gold coins will last about 15 seconds and the silver just over a minute.
Please don't delay. You can pre-order your coin by following the links below.
Click here for the US Moon landing Gold Proof $5