The 1920 Sydney Sovereign is the rarest gold Sovereign of them all and Australia's most valuable coin, living up to its billing of the "Greatest Gold Rarity of the British Empire".
But why does a Sovereign with the same technical specifications as any other Sovereign command a fee in the hundreds of thousands?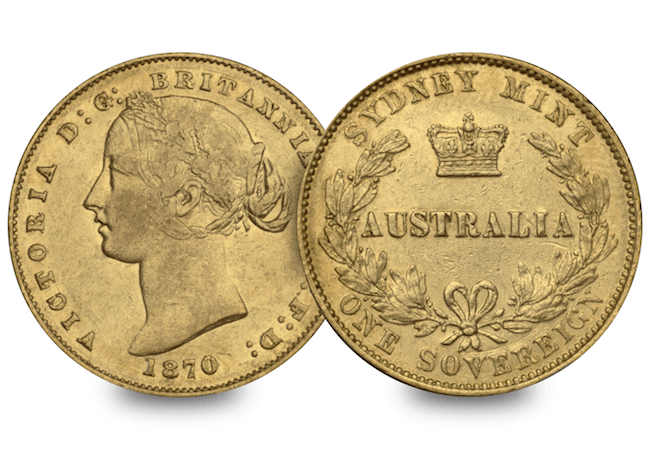 Look no further than the First World War.
The price of gold fluctuated wildly after the war, rendering gold coinage impractical.
Gold value rose so much that, by 1920, the cost to strike a single Sovereign, which obviously had a face value of 20 shillings, was 30 shillings.
Royal Mint postponed Sovereign production between 1917 and 1925, with The Royal Canadian Mint issuing their last Sovereign in 1919. But 4 sales of circulating Sovereigns struck out of Sydney in 1920 have been traced and they achieved sale prices at auction far in excess of £500,000.
The 1920 Sydney Sovereign Mystery
Whilst official records show that 360,000 Sovereigns were struck at the Sydney Mint in 1920, the number of these that were actually dated 1920 is the source of major debate.
Some believe that many 1920-dated coins must have been melted down, whilst others believe that 1919-dated coins are included in this calendar mintage figure.
We know the Sydney Mint will have followed suit with other country mints in suspending gold coinage, so why do at least 4 circulating 1920 Sydney Sovereigns exist?
Was the coin struck at a later date, but used the die for the 1920 Sovereign?
We saw this here in the UK with the 1925-dated Sovereign featuring King George V. The coin was actually issued between 1949 and 1951 when George VI was on the throne.
But research suggests that's not the case with the 1920 Sydney Sovereign. The explanation comes from an extraordinary request.
That request was an individual order for Sovereigns in 1920 placed by the prominent NSW politician and trade unionist, Mr Jacob Garrard, who wanted to gift some Sovereigns to his family.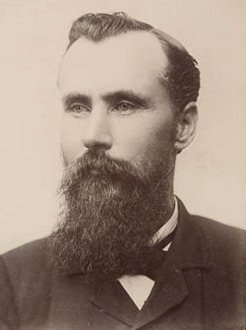 One assumes that had an ordinary Australian requested a special strike of Sovereigns, he or she would have been directed to the bank and would have had to have been content with whatever Sovereigns the bank gave them.
But Garrad was no ordinary Australian.
He was an engineer, trade unionist, real estate agent and parliamentarian who was responsible for having Labour Day introduced as a public holiday in Australia.
He obviously held considerable sway in Sydney, being able to convince the Mint to initiate the coin production process for just a handful of 1920 Sovereigns.
Perhaps his championing of Labour Day as a public holiday encouraged workers to bend the rules somewhat?
No matter why they were struck, the important thing is that the coins were struck and became instant classics.
The last one sold at auction in 2014 for £542,500.
---
If you're interested…
I can't offer you a 1920 Sydney Sovereign, but you could add an original Sydney Sovereign to your collection.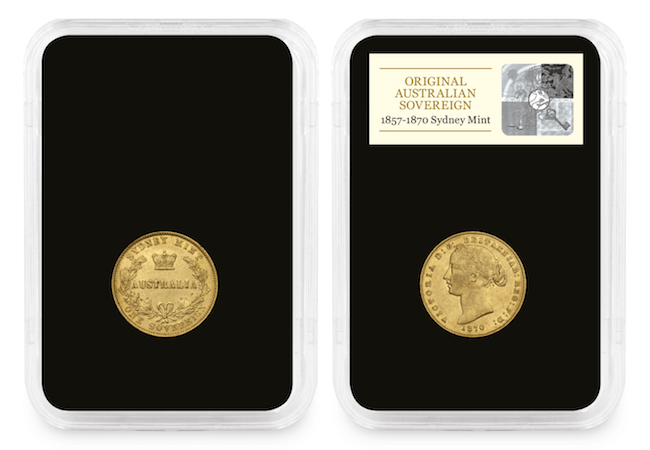 They are amongst the rarest and most sought after Sovereigns in the world today, with institutions such as Rothschild's in London taking the time to piece together a complete collection.
Limited opportunity – own an original Sydney Gold Sovereign for just £745
Many of the early Sydney Mint Sovereigns left Australia in the pockets and money bags of traders and disappeared overseas. Others were melted down by bullion dealers for their intrinsic value.
And those which remained were generally worn flat from overuse, so acceptable examples are especially scarce.
But you can make one yours today for an initial payment of just £74.50.
Click here to find out how and make an original Sydney Sovereign yours