To mark the 200th anniversary of Queen Victoria's birth, the Isle of Man exclusively commissioned renowned sculptor Luigi Badia to produce modern interpretations of the portraits used on our coinage during Victoria's reign.
The results are remarkable.
Here you can take a behind-the-scenes look at how the portraits went from concept to coin.
Stage 1 – Concept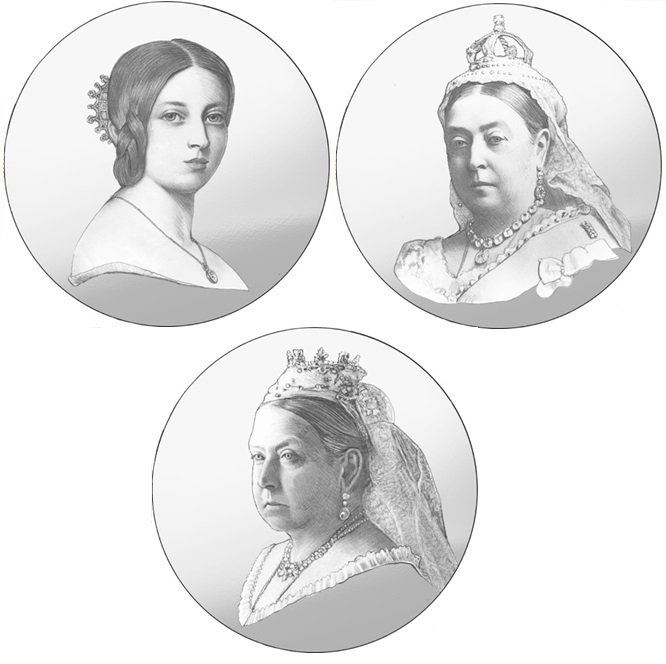 In the first stage of the process, the artist will hand-draw the first draft of the design.
It will start with multiple rough sketches before one design is chosen to take forward. That will then be carefully and meticulously drawn to the standard you see in the images here.
Stage 2 – Engraving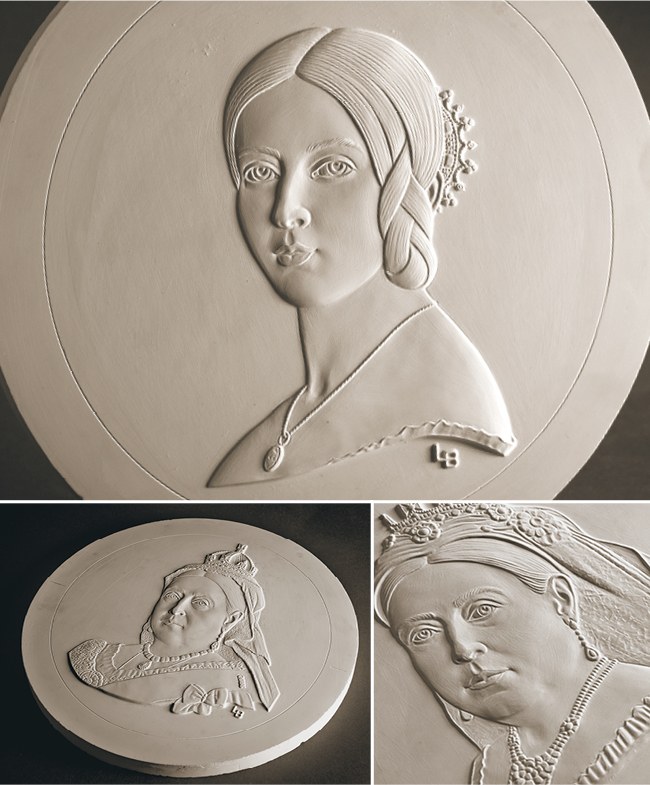 Once ready, the drawing is used as a guide for the engraving stage of the process.
The engraver will skilfully cut the design into a block of plaster. Every single tiny detail needs to be hand-cut into the plaster. This is not the stage you want to make a mistake in!
Here you can see the end result of the engraving for the specially commissioned Queen Victoria portraits. The designs have been cut into the plaster, with the plaster perfectly cut round to mimic a coin.
Stage 3 – Digital Modelling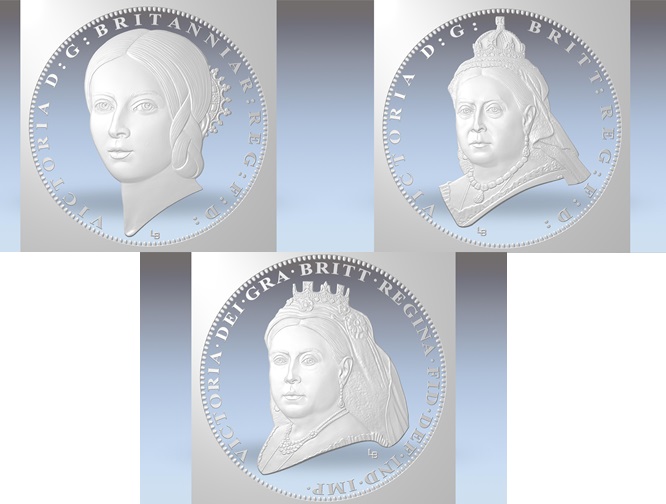 Modern technology has made this step incredibly quicker and easier than ever before.
The plaster is scanned and a digital recording of the design is transferred onto a computer. Again, much like the sculptor, the computer will record every single tiny detail, so that the final scan is a true copy of the original design.
Stage 4 – Striking
From the digital model, the coin's design will be carved directly onto a master die and some test coins will be struck. If there are any problems, the design can be digitally tweaked until the mint is satisfied.
All that's left then is to strike the coins.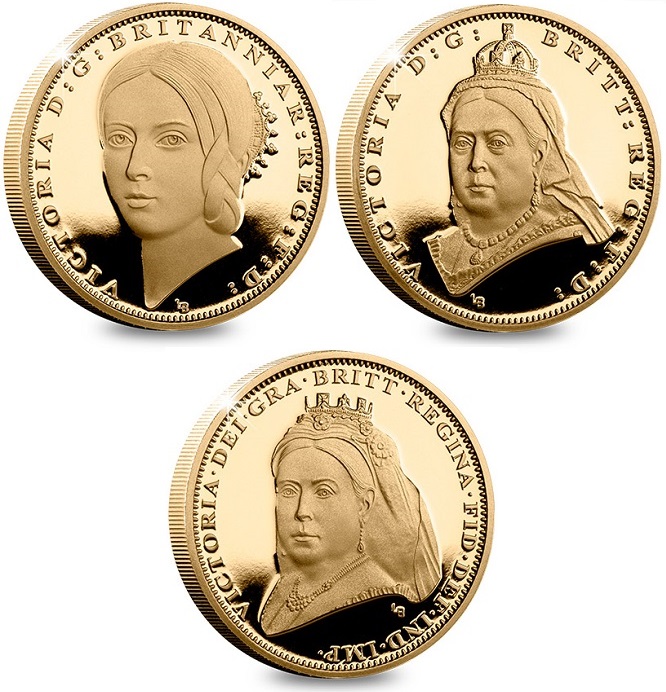 ---
If you're interested…
You can be one of just 95 people to own the Gold Proof £1 Collection issued to mark the 200th anniversary of Queen Victoria's birth.
The coins feature Luigi Badia's specially commissioned portraits of Victoria – modern interpretations of the Young, Jubilee and Old Head portraits that featured on Victoria's coinage during her reign.
Just 95 have been authorised and the £1 coins will not be available individually.
Click here to make one of the Gold Proof £1 Collections yours