It's 1646, the English Civil War is raging and Cromwell's forces are laying siege to your town.
The flow of money (and more) has all but stopped, but the people need to trade and soldiers need to be paid, so what do you do?
You reach for the cutlery and cups…
The fascinating story of "siege money"
The English Civil War resulted in some of the most unusual and collectable coins in British history.
A number of garrisons issued their own siege money, including Carlisle (1645), Scarborough (1645) and Newark-on-Trent (1646).
In Newark, besieged Royalists set up a makeshift mint that could produce diamond shaped coins to satisfy the need for money. They decided on four different denominations – half-crowns, shillings, ninepences, and sixpences.
But what metal would they use?
It was requested that Royalist noblemen and gentlemen give up their plates, drinking cups and cutlery, which could then be fashioned into these unusual coins.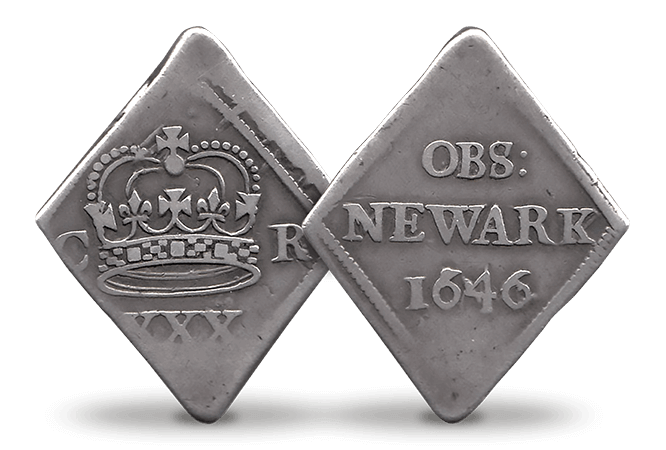 It's even possible to see the pattern of the cup or plate on some of the coins from which they were cut.
The intended design features a royal crown between "CR" and the coin's value in Roman numerals on the obverse. The reverse shows: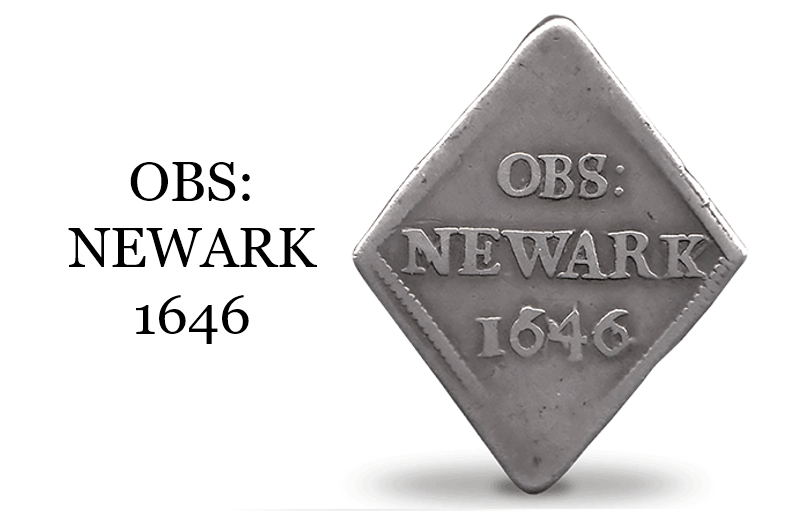 The place and year are obvious, but what about "OBS"? That's an abbreviation of "obsidium", the Latin word for "siege".
Hugely collectable
These are the sort of historical artefacts that you expect to see in a museum, rather than someone's coin collection. They are, understandably, hugely collectable and that is borne out in the scarcity and price of the coins.
The rarer examples have sold for tens of thousands of pounds in recent years and they seldom come up for sale.
---
If you're interested…
For the first time in my career, I have just seen two of these coins for myself. They are Silver Newark Half-Crowns, struck during the English Civil War in 1646.
Each one is presented in a tamper-proof capsule to preserve these museum-worthy pieces for generations to come.
I'm making these coins available by enquiry only, so if you'd like the chance of adding one to your collection for £7,500 (or 10 interest-free payments of £750 a month), please just fill out your details on the form below and we will be in touch.