On 11 June, everyone from The Sun to Heart FM were talking about one thing – Peter Pan coins.
Why were Peter, Hook and Tinkerbell the talk of the town and what does it mean for collectors?
From Neverland to everywhere
The world's first Peter Pan coins have been issued in aid of Great Ormond Street Hospital.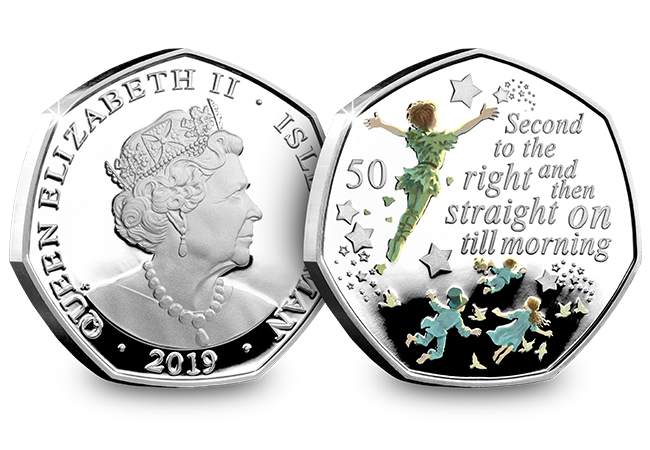 Struck by the Isle of Man to mark the 90th anniversary of JM Barrie gifting all his Peter Pan rights to Great Ormond Street Hospital, each coin carries a donation to Great Ormond Street Hospital Children's Charity to support the hospital and the seriously ill children from across the UK who are cared for there.
Huge Press Coverage
The coins have already proved to be a collecting sensation, with collectors queuing to secure their Peter Pan coins.
The collector demand has been fuelled by press coverage on a level that I have never before seen in the coin world.
Even the Silver Gruffalo 50p coin launched by The Royal Mint earlier this year didn't receive such attention and that sold out its full edition limit of 25,000 inside a couple of hours.
The Sun, Mirror, Daily Mail, Independent and more all ran full features on their websites about the coins yesterday.
What does that mean for collectors?
Quick Sell-out?
10,000 Silver Proof Peter Pan 50p coins surely won't last long.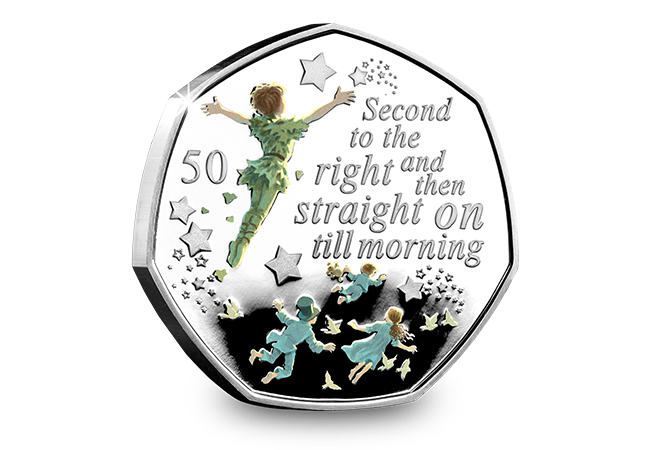 The Silver Proof Set is even scarcer, with an edition limit of just 1,995. The set of six 50p coins features a different quote and an accompanying specially-commissioned design showcasing one of David Wyatt's stunning illustrations from the Oxford University Press edition of Peter Pan.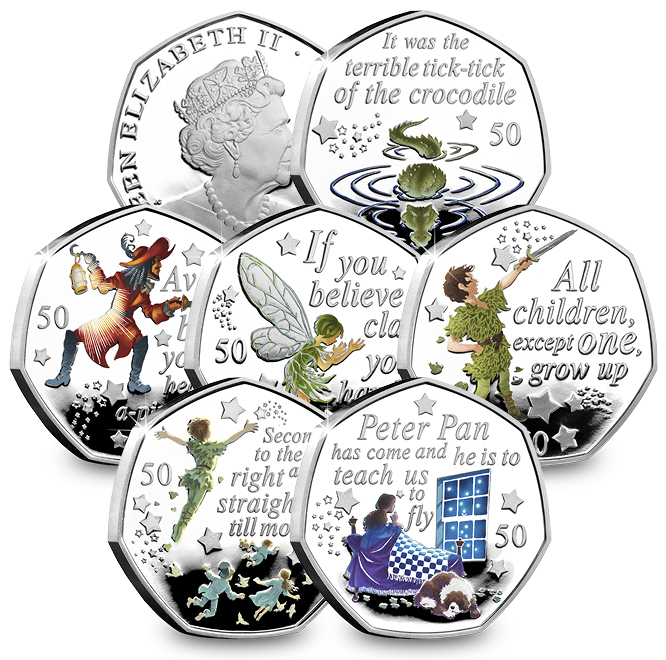 The characters from the book featured are Peter Pan, Captain Hook, Tick-Tock the Crocodile, Tinkerbell, Wendy and Nana.
Judging by the press coverage and collector interest in the Peter Pan 50p, anyone wanting to own this important first issue will need to be quick.
---
If you're interested…
We have a very small number of the official Peter Pan Silver Proof 50p coins that have been issued in aid of Great Ormond Street Hospital.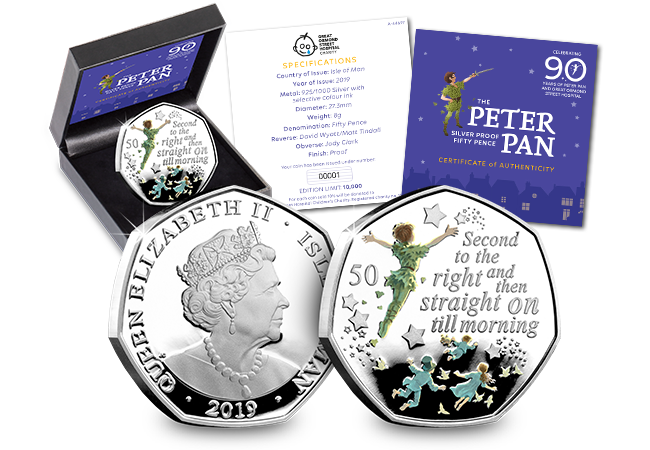 They're not going to last long, so please move now if you'd like to secure one for your collection.