The Morgan Dollar is the ultimate American classic coin. First struck in 1878, it comes from the time of cowboys, outlaws and the frontier.
It's a numismatic classic recognised all over the world and one that holds a secret that only serious collectors know about…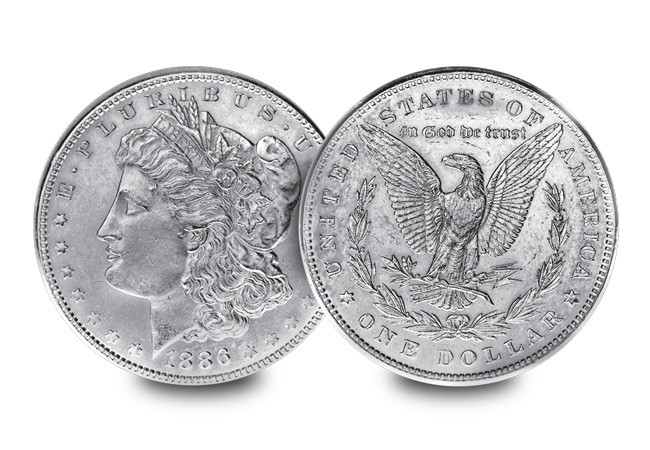 Each coin holds a secret
Pick up any Morgan Dollar and examine it closely at the base of the wreath surrounding the bald eagle and you'll see something seemingly innocuous, but actually hugely important. You are looking for a letter – an "S", "CC", "O" or "D".
The letter identifies the Mint where the coin was struck – San Francisco, Carson City, New Orleans and Denver, respectively. If there is no "Mint Mark", that means the coin was struck at Philadelphia.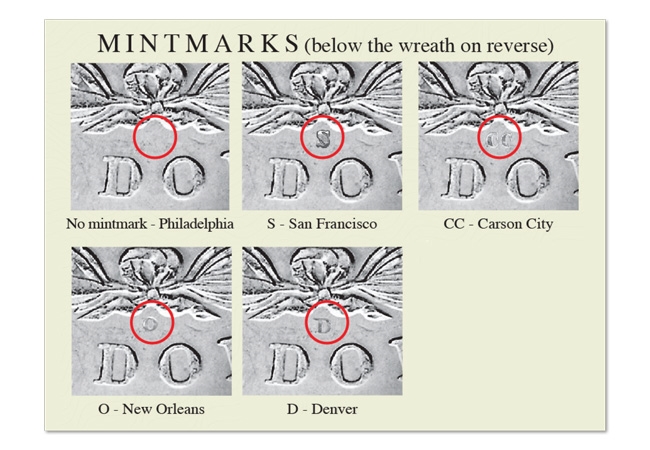 It's this secret mark that the experts look out for because the Mint Mark is the key to the coin's rarity. Mintages vary by mint, by year – and with that so does the value of the coin.
For example, if you're lucky enough to own an 1893 Morgan Dollar with an "S" Mint Mark in immaculate condition, you may have coin worth in the region of $500,000.
Discover which Mint is the rarest
Serious collectors will own all FIVE Mint Marks in one complete set. A set that includes Carson City – the scarcest and most valuable of all the Mint Marks.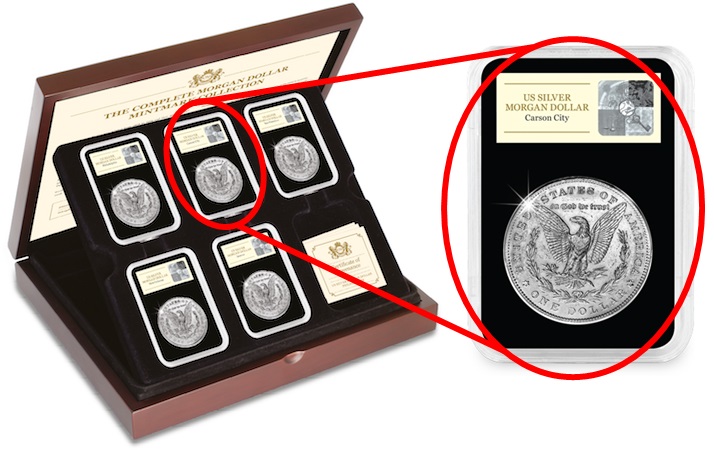 To the naked eye, it's a set of five identical Morgan Dollars, but for those in the know, it's the ultimate Morgan Dollar collection.
---
If you're interested…
Because of the considerable sorting required to identify complete Mint Mark sets, they're not easy to put together, but I have been able to import a limited stock from US dealers, so if you would like to join the handful of UK based collectors "in the know", I suggest that you secure your set today.
You can own all 5 Mint Mark Morgan Dollars in one complete set for just £500 or with an initial payment of just £50.