There are occasions when a new coin is launched that just stops people in their tracks. A coin that makes everyone ask "how did they even do that?"
There's a new coin that recreates the ornate ceiling of St Paul's Cathedral in the most intricate detail you can imagine and I just can't explain how they've done it.
But let me try…
The Ultra Deep Relief St Paul's Cathedral Silver Kilo Coin
You need to see this coin to understand why collectors have been so blown away by it, so here it is: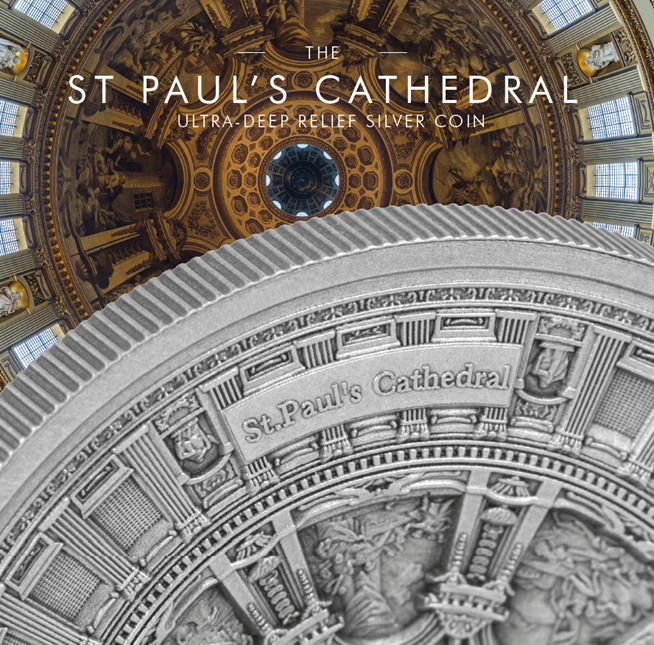 It's like nothing I've ever seen.
The centre is sunk into the coin, with the design then rising to create the domed effect. And the level of detail is ground-breaking. I would have thought it impossible to have such detail on a coin until I held it in my hand.
So how was it made? Here comes the science part…
Unsurprisingly, the mint don't want to give away their secrets, but I did manage to get some insight into the technique adopted to create such a work of art.
It is called "8-Layer" or "Multi-Layer Technique" because the coin has been layered to create the depth of the coin.
The coin is deepest in the centre, with each layer struck from out to in, resulting in the 3D-effect, aided by the beautiful antique finish.
The result is a coin that needs to be seen to be believed. It's truly remarkable.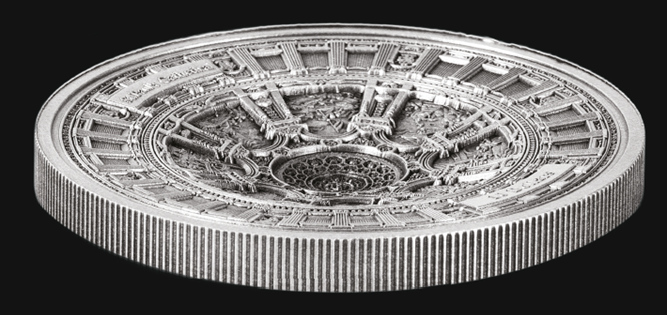 Strictly Limited Availability
Due to the artistry and time taken to produce these coins, the Mint has set the edition limit at just 112 coins, only adding to the magic of this masterpiece.
---
If you're interested…
I've been able to secure 10 of these breath-taking coins for CPM clients. I've shown them to people around the office and they simply can't get over the level of detail.
I know these 10 will go very quickly, so I won't put them on our website.
If you'd like the chance of owning one of the St Paul's Cathedral Silver Kilo coins for £2,750 or an initial payment of just £275, please complete the form below and one of our consultants will give you a call.