Victoria became Queen less than a month after her 18th birthday on 20 June 1837, but her first coins weren't seen until a year later.
Amongst those first coins issued in 1838 was a secret test piece that was completely unknown here in the UK.
The Queen Victoria Silver Twopence
The Silver 2d coin already existed, but was never intended for circulation.
It was part of the Maundy Money Set that the reigning monarch would hand out to a select few people at a church on Maundy Thursday each year. It consisted of four coins – the 1d, 2d, 3d and 4d.
So when the Government decided to trial a 2d coin in circulation, they simply used the design of the 2d piece from the Maundy Set.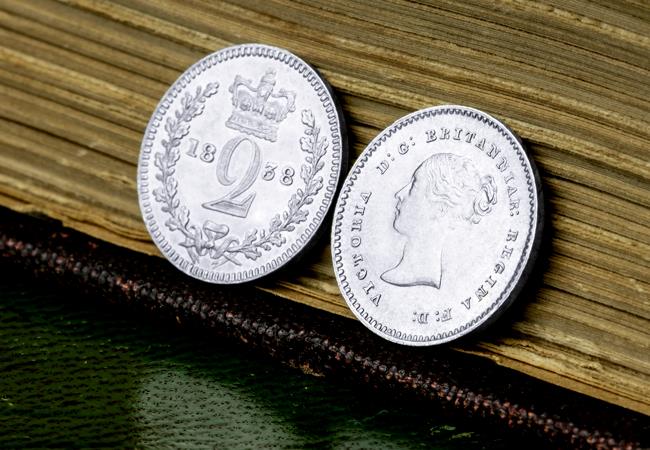 But it's where they ran the trial that makes this coin so collectable.
Unknown in the UK
The coin was issued in just 2 years – 1838 and 1848 – and they were only circulated in Britain's overseas colonies.
The only way you'd fine one in this country is if a traveller brought one with them having been in one of the colonies. That wasn't a common occurrence. They were only issued in those two separate years because they did not prove popular.
They're equally difficult to find today and you need to know what you're looking for to distinguish between a circulating 2d and Maundy 2d.
Struck from 1g of Sterling Silver, the circulating issue has a duller surface than the Maundy issue and obviously shows signs of use.
As one of the first coins of Victoria's reign, this is already an important coin for collectors, but when you add in the fact that it was largely unknown and seldom seen here, it's a small coin with a big story.
---
If you're interested…
I've just secured 50 of these fascinating coins and can offer them to CPM clients for the very first time.
Surprisingly affordable at just £99 (+p&p), you'll be doing well to find a more historically significant coin without breaking the bank.