There are occasions when a new coin is launched that just stops people in their tracks. A coin that makes everyone ask "how did they even do that?"
When I was in Chicago for the American Numismatic Association World's Fair of Money last month, I saw such a coin. It's a coin that pulsates in your hand and I just can't explain how they've done it.
But let me try…
The Pulsating 2oz Silver Proof Maple Leaf
You need to see this coin to understand why collectors have been so blown away by it, so here it is:

It's like nothing I've ever seen.
The coin has been minted using an innovative new technology that creates a dynamic optical effect, making it seem that the Maple Leaf design is actually pulsating whenever you move it. I would have thought it impossible to have such an effect on a coin until I held it in my hand.
So how was it made?
To create this unique take on the classic Silver Maple Leaf design, the Royal Canadian Mint Research and Development Team collaborated with the University of Ottawa's Centre for Research in Photonics (the physical science of light generation, detection, and manipulation).
The technology works by creating sub-millimetre-scale mirrors on the coins. These mirrors are engineered to exact dimensions and orientations, then engraved on the coining dies used to strike the mirror array into the pure silver blanks.
The result is the Silver Maple Leaf on the coin's reverse appearing to expand and contract when you tilt the coin, giving the impression that the maple leaf is pulsating.
It's truly remarkable. Honestly, I was looking for the battery in the coin as the effect is so incredible. It's hard to believe it has been achieved just using mirrors.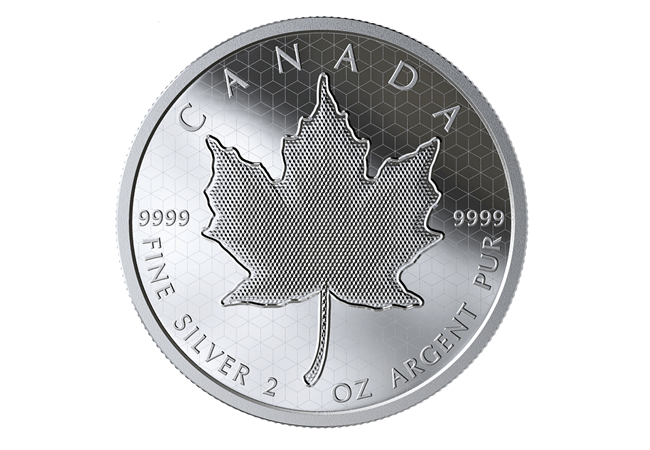 Strictly Limited Availability
Due to the artistry and time taken to produce these coins, the Mint has set the edition limit at just 3,000 coins. Over half of those sold on launch day, so I suspect by the time you read this, a total sell-out would have been achieved.
---
If you're interested…

I've been able to secure a tiny number of these breath-taking coins for CPM clients. I've shown them to people around the office and they are simply stunned by them.
If you'd like the chance of owning one of the 2oz Silver Proof Pulsating Maple Leaf coins for £225, just follow the link below.
Click here for the 2oz Silver Proof Pulsating Maple Leaf