A new coin world record was set on 19 February 2019. That was the day the Gruffalo Silver Proof 50p was released.
Over 100,000 people queued on The Royal Mint website to try and get hold of a Gruffalo coin, but only 25,000 managed to secure the Silver Proof 50p. That was the whole edition limit and they were sold out inside 12 hours.
No Silver 50p had ever sold out so quickly.
And now the Gruffalo is coming back to a UK 50p.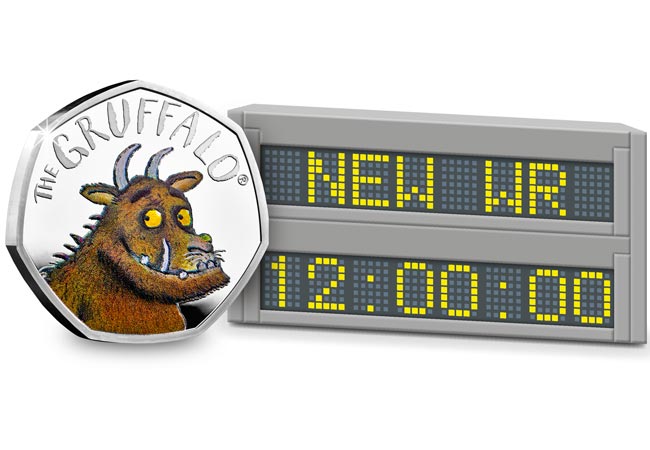 It has been confirmed by The Royal Mint that there will be a brand new Gruffalo 50p coin launching next week.
It's all part of the 20th anniversary celebrations of Julia's Donaldson's most famous creation.
There are no more details available at this time, but recent history suggests that it could sell out in a matter of hours.
---
Be the first to know…
If you'd like to know about the new Gruffalo 50p before anyone else, simply fill out the form below and we'll email you the minute we get confirmation of the release.
*We will only use your details to contact you about the UK Gruffalo 50p Coin. Click here for full details on our privacy policy.