You've probably heard all about the Morgan Dollar. It's the ultimate classic American coin from the time of cowboys, outlaws and the frontier.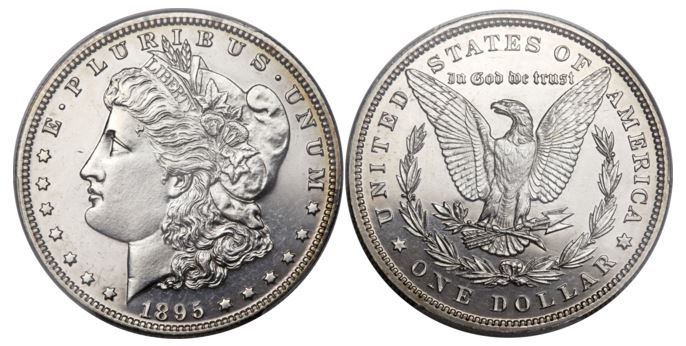 It's a huge collecting area with Morgan Dollars produced from 1878 to 1904 by various US Mints and then again in 1921.
Millions were issued and millions were melted down – leaving less than 1 out of every 5 Morgan Dollars struck believed to survive today.
But there is one version that holds the title of "King of the Morgan Dollars"…
Struck in 1895 without a mint mark, the 1895 Morgan Dollar is nicknamed the "King of the Morgan Dollars" because there were only 880 proof specimens and 12,000 circulation coins struck.
While there were 1895-O coins minted in New Orleans and 1895-P coins struck in Philadelphia in higher numbers, the few with no marks are more coveted by collectors.
Only 75 to 80 of the 1895 Morgan Dollars have been accounted for, all of them Proofs.
Demand for those Proofs is incredible, with the finest specimens selling for upwards of £100,000 at auction.
---
If you're interested…
If you're yet to add a Morgan Dollar to your collection, you'll be pleasantly surprised to learn that you can own one of these fascinating historic coins for less than £50.