Managing Consultant Alex Hanrahan shares his guide to collecting affordable gold commemoratives
Advancements in minting have allowed a whole new collecting area to develop in recent years – affordable gold in the form of small coins and ingots.
The commemoratives may be small – often as small as 10 or 11mm across, but the craftsmanship is excellent. The miniature masterpieces can have exceptional designs and details, even on the small canvas provided and they present an opportunity to own gold without breaking the bank.
A number of big events have been marked with affordable gold issues in the last few years, from royal anniversaries to key moments in the national consciousness like Brexit. They give collectors the chance to own a precious metal keepsake for important collecting events.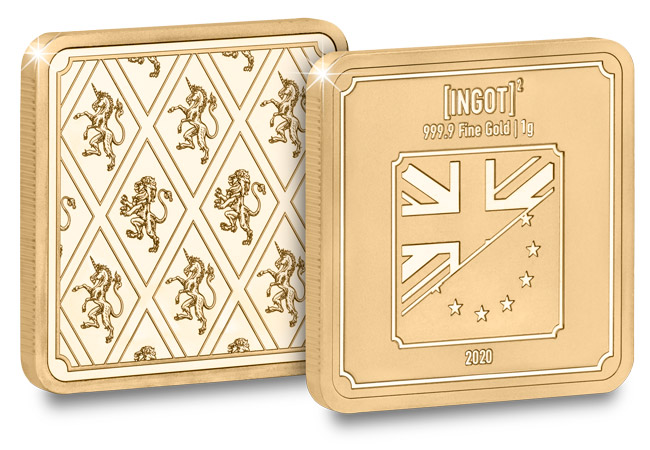 But small gold commemoratives are not the only option, with the recent growth of 9ct Gold coins.
Are you looking to buy affordable gold in the form of coins and other commemoratives? This guide will give you some examples of the pieces you could collect and why you should consider them.
Let's start with question of "Why should I collect affordable gold commemoratives?"
---
Why Collect Affordable Gold Commemoratives?
At their very heart, small or 9ct gold commemoratives offer affordable collectability.
Whilst gold proof Sovereigns sell for high hundreds of pounds or more, a small gold issue can often be yours for under £50 and gives you access to a lot of the elements that make coins so collectable.
• Precious metal
• Superior Proof finish
• One-off editions
• Limited edition and sell outs
Let's take a look at each of these in turn.
Precious Metal
0.5g gold coins, 1g gold ingots or 9ct gold Pennies and Sovereigns – they all have the same allure. They offer you the chance to own gold and you won't break the bank in doing so.
Collecting gold has been going on for centuries, but the relatively recent boom in the gold price has made it more a pursuit of a select few. You could still buy an ounce of gold for around £170 at the turn of the century. 20 years later it would have cost you almost £1,500.
That's why there has been such growth in the demand for small gold options.
Superior Proof Finish
Proof coins are the preferred choice of collectors. Bullion coins, like the "regular" UK Gold Sovereign, are struck using high speed minting presses and whilst of "shiny" uncirculated quality, it will resemble the look of a brand new 10p or £1 coin you might receive in your change.
In contrast, a lot of the affordable gold commemoratives are individually struck with the punch hitting the blank several times to create the perfect, flawless "Proof" finish. The dies are also specially prepared to create the maximum contrast between the frosted design and perfect mirror-like background of the coin.
It's this superior quality that generally makes Proof coins more sought after amongst serious collectors.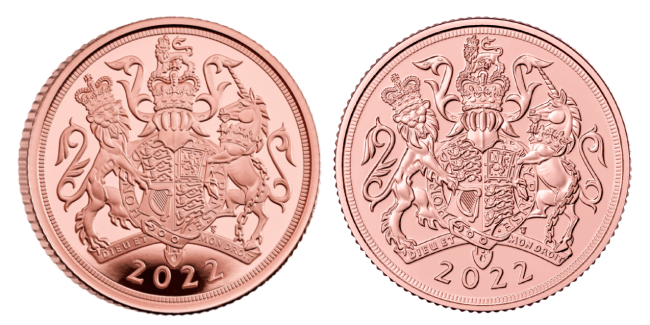 One-off Editions
Like other special collectable coins, the affordable small gold commemoratives we offer at CPM Gold & Silver Coins are only issued for key moments of national importance or celebrations.
Often being issued for royal milestones or commemorations, they offer you the chance to own a keepsake from a historic moment without spending large amounts of money.
The designs will be representative of the theme being marked, capturing the historic moment.
Limited Edition & Sell-outs
The edition limits for small gold coins are appropriately small, sometimes even below 2,000. Compare that to the edition limits for the UK Gold Proof Sovereign and it's another tick in the box for the affordable gold coins.
Take the 2022 Gold Proof Sovereign, for example. This was issued by The Royal Mint with an edition limit of 10,500, but still sold out inside 9 hours of launch.
9ct Gold Pennies and Sovereigns can be even more scarce, with some edition limits in the hundreds.
---
What affordable gold commemoratives have been issued?
Here is a selection of affordable gold commemoratives we've offered in recent years.
The East India Company 0.5g Gold Una & the Lion
Una & the Lion is widely acknowledged as the most beautiful British coin of all time and The East India Company knows a thing or two about beauty. Even at just 11mm across, this coin is a masterpiece and with just 1,000 issued, it's also remarkably scarce.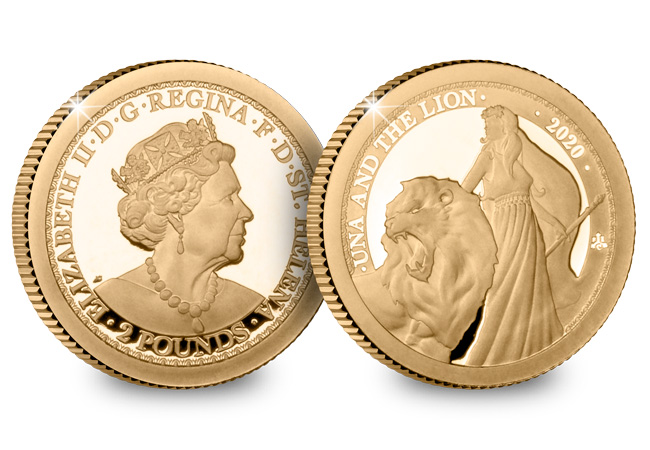 Her Majesty's Platinum Jubilee 9ct Gold Penny
Gold Pennies are scarcely seen, only issued for the most important events and they are hugely popular with collectors. This coin was struck for Her Majesty's Platinum Jubilee from 9ct gold to a perfect proof finish and limited to just 995 pieces.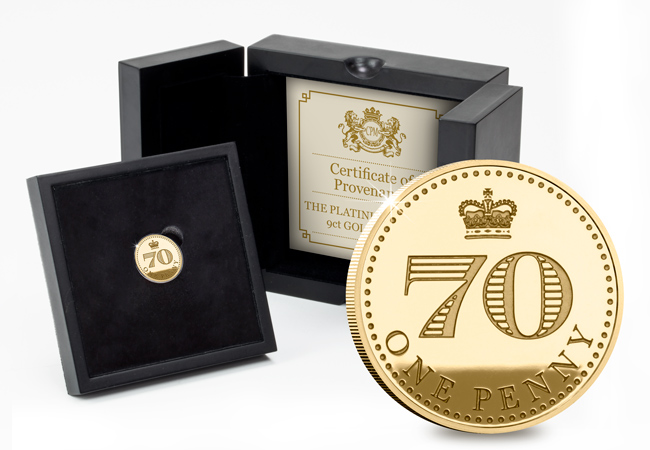 Brexit 1g Pure Gold Ingot
Just 19,995 of these 1g Pure Gold Collector Ingots were authorised to mark the day we officially left the EU – 31 January 2020. Expertly struck, this unique square gold ingot provided the perfect, affordable way to own gold to commemorate the UK's most historic political moment in decades – maybe even centuries.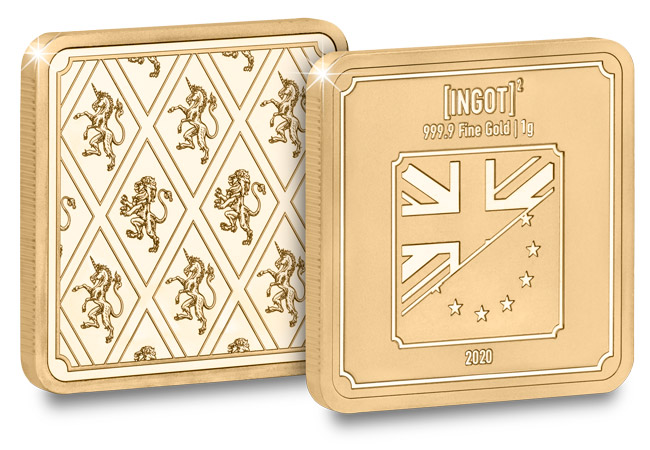 The 40th Anniversary 0.5g Gold Maple Leaf
The Canadian Maple Leaf is one of the world's most prestigious gold coins. To mark its 40th anniversary in 2019, The Royal Canadian Mint released their first "mini Maple Leaf". Struck from 0.5 grams of .9999 24 Carat Gold, this fine gold miniature masterpiece was limited to 40,000 pieces world-wide.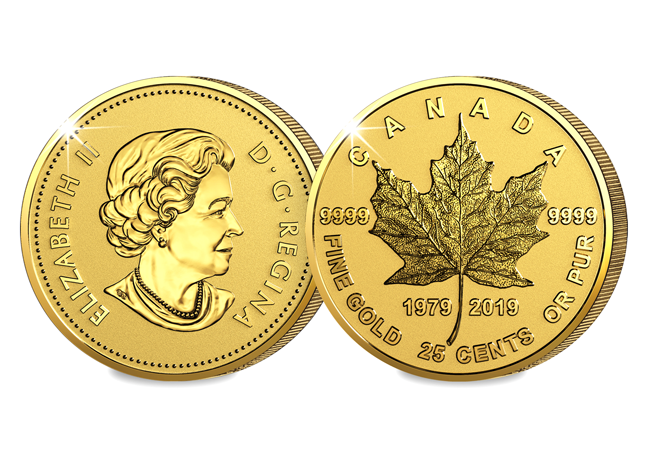 The Harry Potter 0.5g Gold Coin
Even something as massive as Harry Potter can fit on affordable gold coins. This coin depicts Daniel Radcliffe's portrayal of Potter from the wildly successful movies. It is the quintessential Harry Potter image and coin.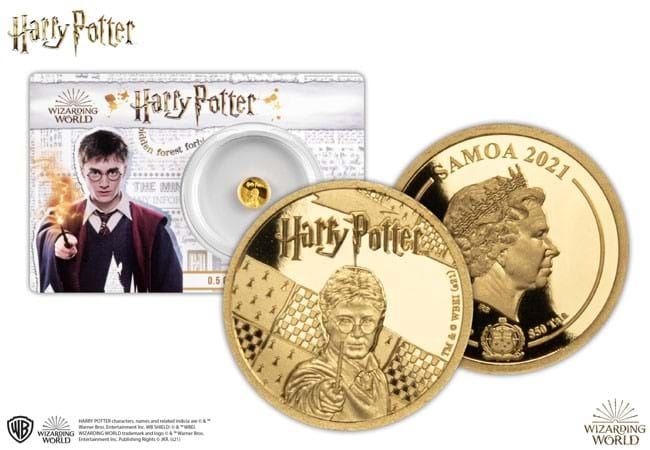 ---
About CPM Gold & Silver Coins
CPM specialises in precious metal coins issued by the world's leading mints, including the US Mint, Royal Canadian Mint, South African Mint and the Royal Australian Mint as well as, of course, the British Royal Mint.
With over 20 years' experience in the international numismatic market, there is no-one better to select some of the very best gold and silver issues to suit your individual interests and requirements.
Your 100% Satisfaction Guarantee
Every coin that we sell is of guaranteed quality and authenticity. Furthermore, you are safe in the knowledge that you are totally protected by our no quibble 30-Day Money Back Guarantee.
What our clients are saying about us:
Brilliant service, great coin and excellently displayed
Always a first-class product and always delivered efficiently.
Outstanding service with quick delivery. Great value for money on various items.
Great purchase experience from start to delivery. Item delivered on time well packed and at a fantastic price.
Always knowledgeable and providing excellent, friendly service. I recommend this company to all collectors.
Numismatic pieces should be owned primarily for collector interest. CPM does not offer them as an investment and makes no guarantees in terms of future value.