Collectors around the world are already rushing to own what many consider to be the most important Gold Sovereign for 200 years.
The reason is simple. The Royal Mint has taken the unprecedented decision to add a one-year-only Mint Mark to the UK's Classic Sovereign. Why? To celebrate the fact that 2017 marks the 200th Anniversary of the first-ever "modern" Gold Sovereign.
Surprised Collectors
The special one-year-only "200" Mint Mark, engraved below the traditional St. George and the Dragon design, has taken coin collectors by surprise and will add significant numismatic demand to existing investor interest.
With all 10,500 of the 2017 UK Proof Sovereign selling out at the Mint within 30 days, collectors are now rushing to snap up the special bullion version.
---
The DateStamp™ Bicentenary Sovereign issue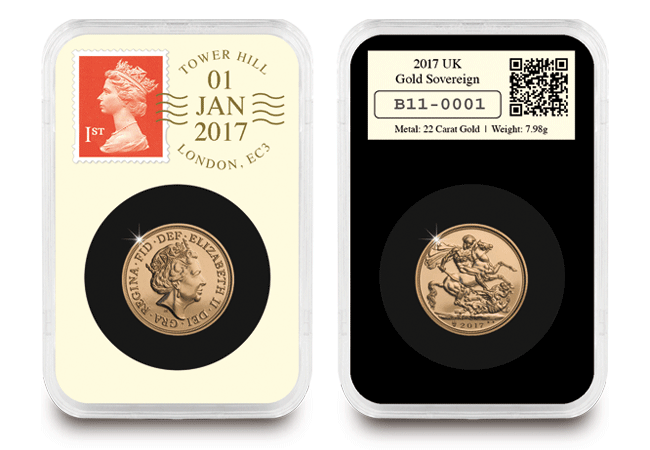 Just 995 of the "200" Mint Mark Sovereigns have been exclusively reserved for the 1 January 2017 Bicentenary DateStamp™ Sovereign issue.
Previous DateStamp™ Sovereigns have a strong sell-out record – but this year's unique one-year-only Mint Mark ensures the 2017 issue will be even more collectable than normal.
Click here to find out how you can own the limited edition 2017 Bicentenary DateStamp™ Sovereign.