---
STOP PRESS, 27 JUNE 2017: The Royal Mint confirm the Piedfort Sovereign is 100% reserved within 24 hours of release.
---
2017 is the Bicentenary of the "modern" Sovereign. To celebrate, The Royal Mint has just issued the FIRST EVER double-thickness Piedfort Sovereign.
It is set to become one of the most collectable Gold Sovereigns ever issued.
Why the Gold Proof Piedfort Sovereign will sell out in record time
I believe this will sell-out fast for 3 key reasons:
1. The first Piedfort Sovereign in history
The Sovereign's story goes all the way back to 1489 and this is the first time a double-thickness Piedfort Sovereign has been issued. Such a significant release is destined to become a collectable classic.
2. One-year-only
The Royal Mint has announced that this special coin will be struck for 2017 only to mark the 200th anniversary of the "modern" Sovereign.
3. Edition Limit
Even a coin as significant as this would have had diminished collectability if the edition limit had been set too high. Remarkably, The Royal Mint has gone completely the other way, limiting it to just 3,750 – less than half the 10,500 edition limit for the regular 2017 Proof Sovereign that sold out inside 30 days.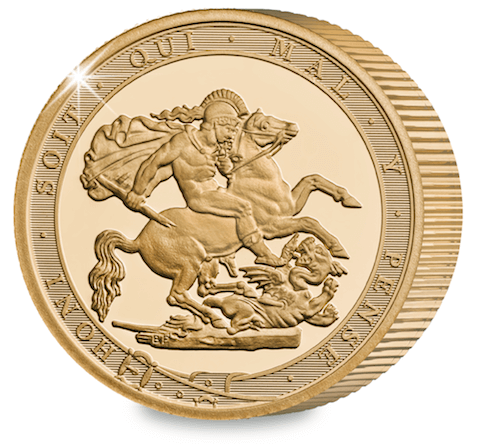 Creating a Modern Classic
The importance of this first-of-its-kind issue cannot be overstated. The Sovereign is the UK's premier Gold coin, so to produce a brand new, one-off specification is a special event. The Royal Mint has created a modern classic.

Collectors wishing to compile a complete Sovereign collection simply have to have them. That's why the first ever Gold Proof Piedfort Sovereign will be a future classic.