Known for accelerating Allied efforts to read German naval messages, Alan Turing led a team at Bletchley park that eventually cracked the code to the Enigma machine. The Engima machine was a device that encrypted German messages, and without breaking it, it is thought that Britain and its allies might not have countered the German U-boat campaign which threatened to cut our maritime supply lines.
Importantly, it's thought that Turing's work shortened the war by two to four years, saving millions of lives.
It's fitting then, that the Royal Mint have just released a new UK 50p coin dedicated to the mathematician, issued a year after he first appeared on the UK £50 banknote.
The design has kept in theme with the codebreaking mathematician, with several hidden messages in on the reverse: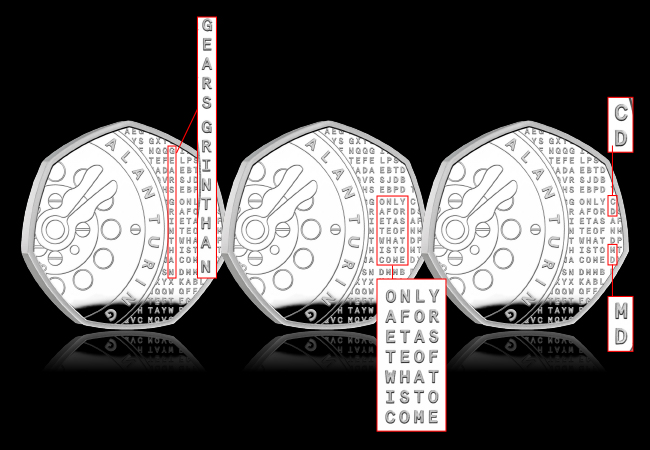 But the most interesting piece of news from The Royal Mint today is that of the edition limits.
The following precious metal specifications have been released:
• Gold Proof 50p Coin – only 200 will be authorised.
• Silver Proof 'double thickness' Piedfort 50p – just 1,500 will be available
• Silver Proof 50p – 3,000 coins will be struck.
Whilst these numbers may seem like there will be enough to go around, the edition limits are significantly less than those of previous similar 50p issues – most notably the Stephen Hawking 50p series.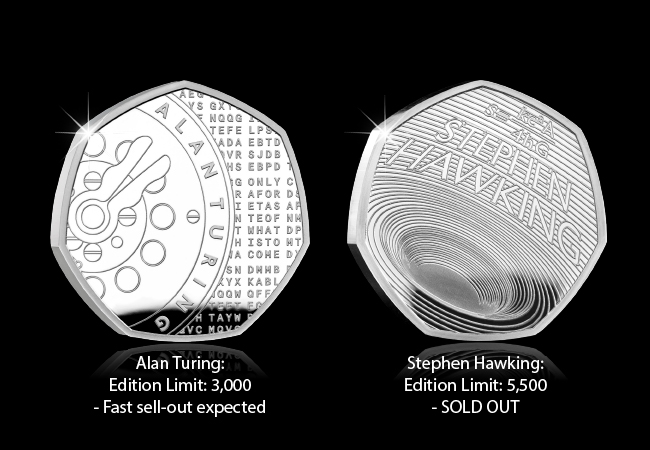 Released in 2019, the entire precious metal Stephen Hawking series sold out in just a couple of days – with the Piedforts appearing on secondary coin markets shortly after with 63% mark ups in value.
Importantly, the edition limits of the Stephen Hawking coins were, in some cases, double that of the new Alan Turing coin. Which means that many collectors are going to face missing out on owning both coins in their collection.
---
If you're interested…
The coins are on sale from 9am on 27th June 2022 and CPM Gold and Silver Coins have a limited number available at the Royal Mint issue price, but the surprising edition limits mean that we're likely to see them swiftly become unavailable.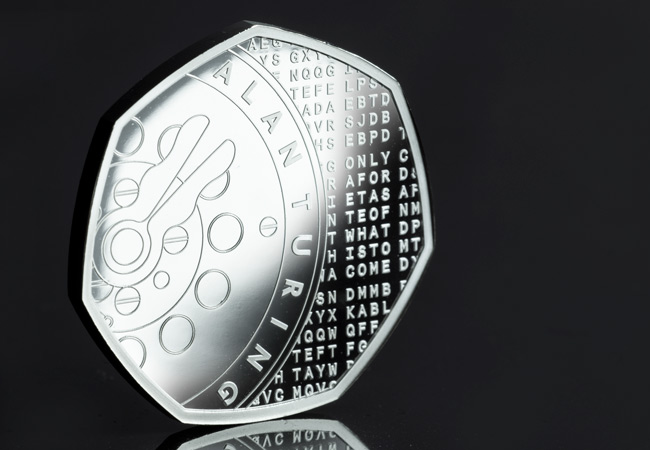 Click here to secure the Alan Turing Silver Proof 50p now, before they're all gone >>