Unless you've been on a remote desert island with no contact to the outside world for the past few months, you'll know that this year saw the FIRST EVER Platinum Jubilee celebrated by a British Monarch. And what a celebration it was, with big lunches and street parties across the nation.
Her Majesty the Queen's Platinum Jubilee was certainly a once in a lifetime event, which makes it no surprise that it has become the biggest collecting theme that I can remember.
Coins released to commemorate the event have been selling out consistently throughout the year, including the entire Royal Mint range which sold out within 24 hours.
Silver and gold are the normal go to metals for marking these sorts of events. But this year the Palace approved the most impressive coin I've seen yet – struck from 5oz of the rarest precious metal around.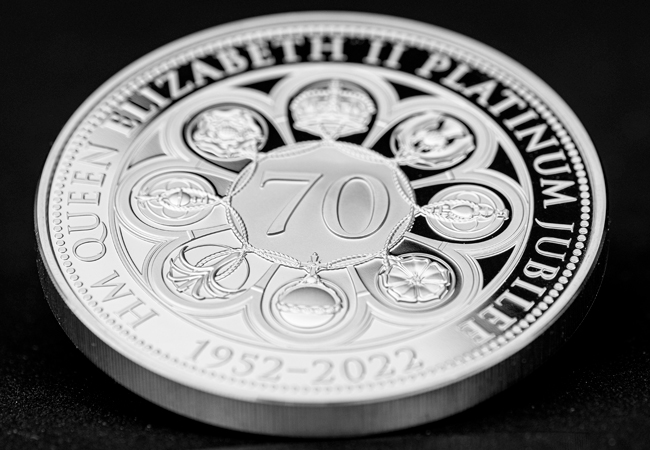 Why is it a once in a lifetime coin?
There are several reasons why I think this coin is a once in a lifetime coin. The first is that it has been struck from five ounces of Platinum.
The obvious link to the Platinum Jubilee already makes this an exciting specification. But there's more to it than that. Platinum is often considered the rarest of all precious metals – the annual worldwide production is just 10% that of gold. In fact, it's recognisable blue-silver hue is perfect for jewellery and commemoratives as unlike silver, it doesn't tarnish when exposed to oxygen.
Naturally, this makes it incredibly sought after, even more so because of the complex mining and minting process needed to produce it.
You just have to look at what happened to with Platinum Jubilee Platinum 50p to know that collectors are going to have to be quick to secure this one. (It sold out in minutes, by the way).
And that's before you even consider the edition limit, which is the next reason I believe this to be the ultimate coin to celebrate Her Majesty's Platinum Jubilee.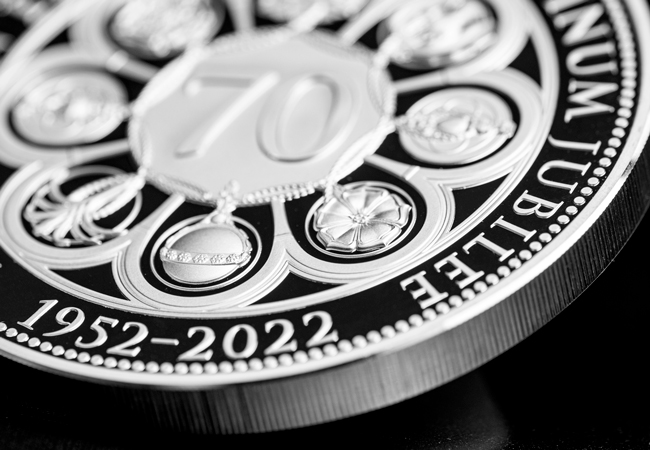 This Platinum Jubilee Platinum 5oz Coin was limited to just 30 worldwide.
I'll let that sink in.
Just 30 will ever be produced.
No more than 30 people in the entire world will be able to add this coin to their collection. It's a coin that few could ever aspire to own, with an impressive £13,750 price tag.
But it's not just about the specification, or the edition limit. The design of this coin is also elegant, classic, and quite simply, beautiful.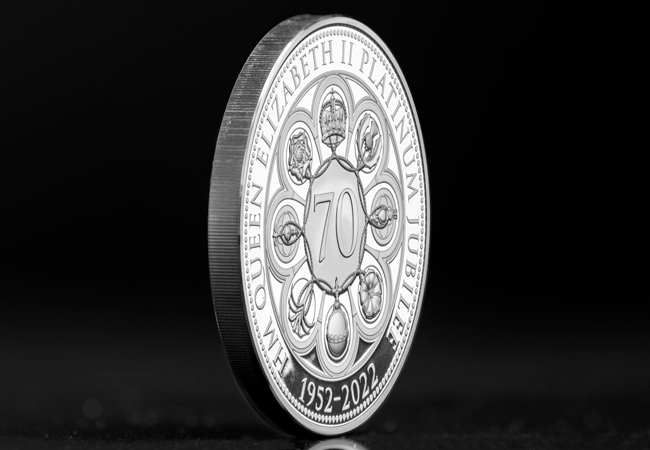 Created by artist Quentin Peacock the heraldic design combines the Coronation sceptres, and the orb and crown – all central elements used throughout the Queen's reign denoting the power of the monarchy, as well as the Leek, Thistle, Shamrock and Rose: Symbols of the UK and Elizabeth Tower.
The centre also shows the number 70, symbolising the Queen's 70th year on the throne and that impressive Platinum Jubilee.
It's a timeless design, befitting of this once in a lifetime event.
---
If you're interested…
Whilst the Platinum 5oz coins have completely sold out at CPM Gold and Silver Coins, we do have a small number of the Platinum Jubilee commemoratives marking the Jubilee – including a 1/4oz Platinum commemorative.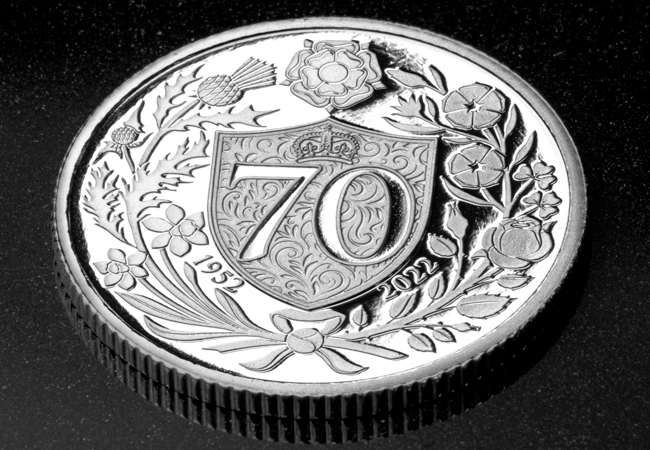 Only 500 have been authorised worldwide, and only 150 of those are available for CPM Clients. That's a tiny number.
Click here if you'd like to secure one for your collection now, before they're all gone >>