Collectors can now own the complete UK Queen's Reign £5 collection as the third and final coin is released today from the Royal Mint.
Importantly, each coin is united by the Queen's signature, and for it to feature on each coin is this collection is incredibly rare and unique – it's actually the first time this has ever happened on a UK coin.
The coins in this collection are available in a number of silver and base metal specifications, but it's the gold issues that really stand above the rest. And here's why…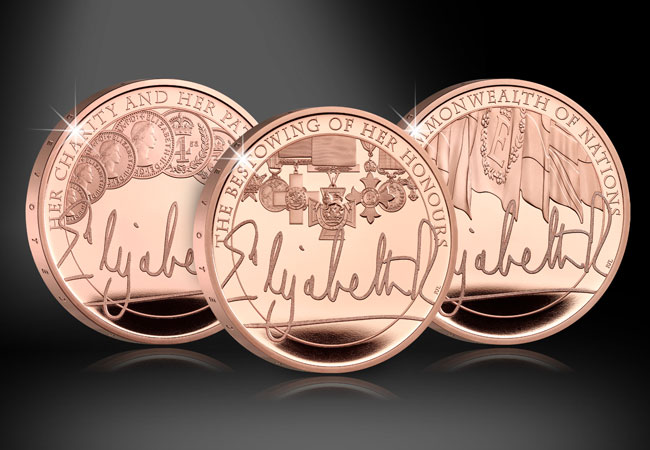 Struck from 22 carat gold to a collector's proof finish, the three together make a beautiful collection. Celebrating three key aspects of the Queen's reign (Honours and Awards, Charity, and the Commonwealth) they come together to perfectly represent over 70 years of her sovereignty.
And the detail that the Royal Mint have achieved in striking these coins makes it look as though the Queen has actually signed the coins herself – just take a closer look at the photo below and you'll see what I mean.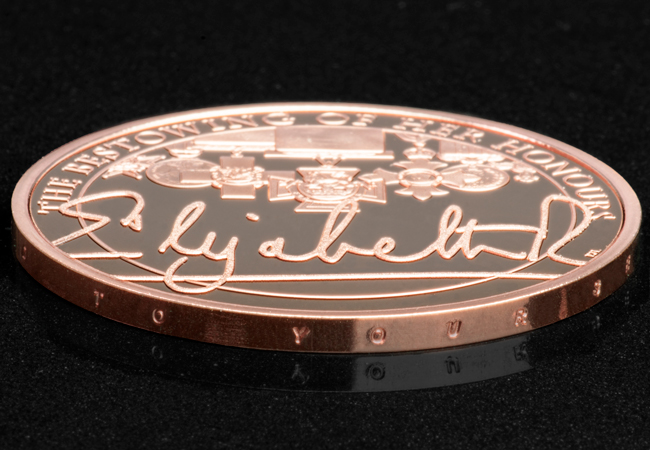 P. J . Lynch, who designed the coins, was inspired by the images of the Queen shaking hands with the public – an iconic image. It was from there that he had the idea to incorporate her signature into the design.
Only 250 of each Gold coin has been struck worldwide. And of course, collectors will be fixated on adding all three coins to their collection. Which is why today is so important. The final coin in the collection is now available, so we're expecting to see an uplift in demand for this series as collectors can now complete their collections.
---
If you're interested…
We have sourced a small number of all three Gold issues, available for CPM Clients.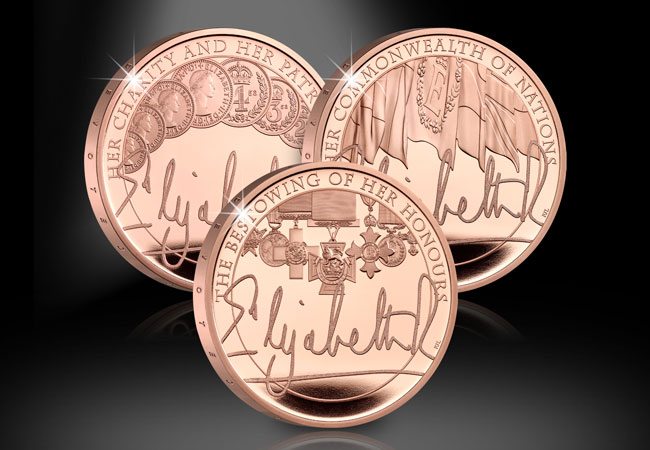 Simply click here, leave your details and a consultant will be in contact with you shortly >>>
You can also view the complete Queen's Reign coin range here >>