The official Royal British Legion Poppy Coin are one of the issues I look forward to seeing the most each year, not only are the designs always stunning, but 10% of every coin sold is donated to The Royal British Legion.
Over the years, donations from the sales of these coins have contributed £1.1 million to the Legion.
Now the range for 2020 has been announced and the coins feature something never seen on a Poppy coin before…
Let me introduce you to the range….
The most exclusive Official Royal British Legion Poppy Coin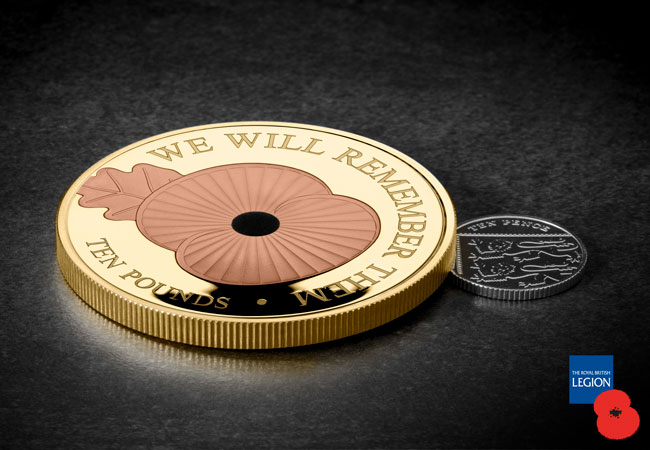 The stunning 2020 issue takes inspiration from the paper poppies that we proudly wear each year around Remembrance Day, with the poppy plated in Rose Gold.
The oak leaf has also been incorporated into the design for the very first time.
Just 20 of this 22 Carat Gold 5oz Coin will ever be issued, making this the most exclusive Poppy coin in the range.
Click here to enquire about becoming one of just 20 collectors to own the 2020 RBL Proof Gold Poppy £10 Coin >>
The spectacular Silver Proof edition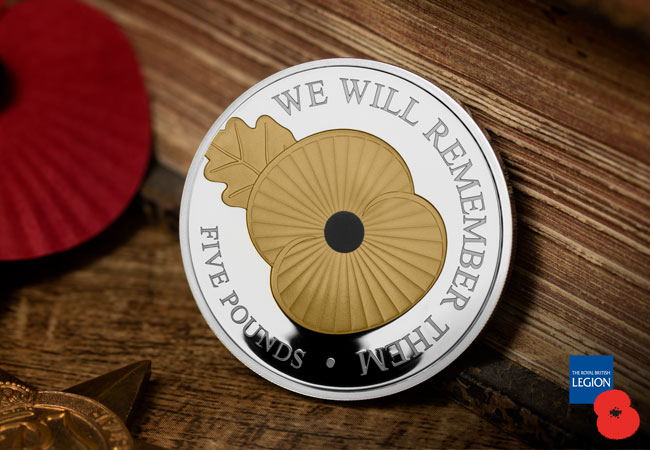 Struck from Sterling Silver, this time the poppy has been plated in 24ct Gold. However, only 2,020 Silver Proof £5 Poppy Coins will ever be available.
As the ONLY official Royal British Legion Silver Proof £5 Poppy Coin, that's remarkably low. You'll have to be quick to secure yours >>
Just 100 Proof Gold £5 Poppy Coins to be issued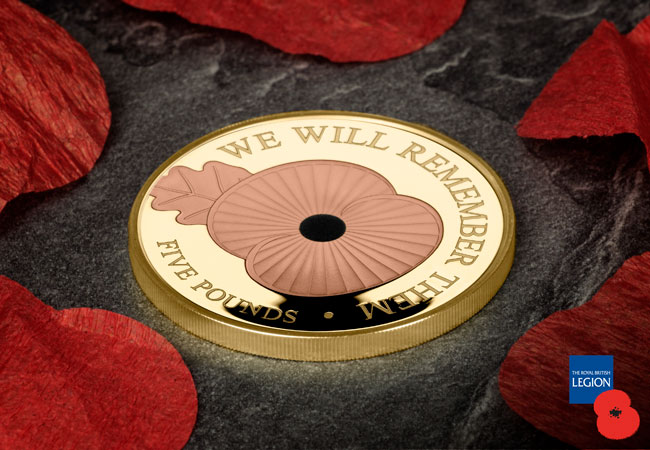 If you're looking for a Gold edition of the official Poppy coin but can't quite stretch to the 5oz version, you're in luck. The Official RBL Proof Gold Poppy £5 Coin is struck from 24 carat gold with the poppy plated in Rose Gold and is limited to just 100 worldwide.
You can secure yours with an initial payment of £295, making it far more accessible than the 5oz Gold, but with just 100 available it's still for a select few only.