The Salvation Army announced that they received a very generous present just before Christmas – somebody dropped a rare gold coin in one of their counter charity boxes a week before Christmas.
The generous donation came in the form of the world's most famous gold coin – the Krugerrand.
The coin, struck from 1oz of 22 carat gold has a precious metal value in excess of £1,300 at time of writing – slightly more than the loose change most people drop into the charity boxes!
Charities, and The Salvation Army in particular, are no strangers to finding such generous gifts in their collection boxes.
A few Christmases ago, a Salvation Army worker found a gold coin wrapped up in a $5 bill. That too was a 1oz gold Krugerrand.
Could it be a modern day St Nicholas going from town to town, dropping Krugerrands in collection boxes?
---
If you're interested…
You can own a legendary Krugerrand today. Issued in 2017 for the famous coin's 50th anniversary, this is the FIRST EVER Silver Proof Krugerrand.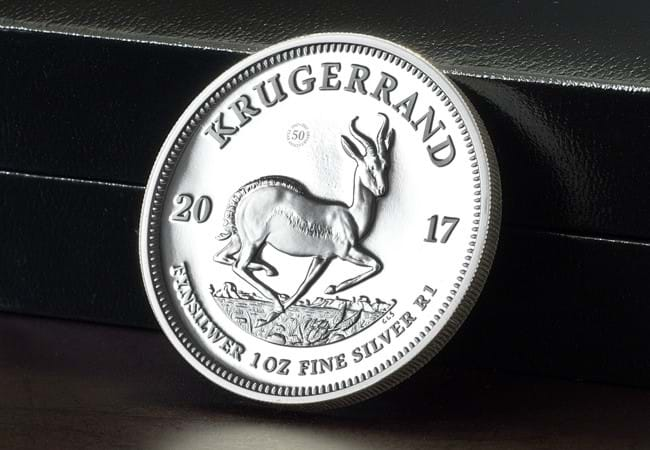 Featuring a 50th anniversary privy mark, the coin was limited to just 15,000 pieces and they sold out in an instant, creating one of the most collectable coins I have ever seen.
I have just 3 available.
Click here to make the FIRST EVER Silver Proof Krugerrand yours today