The tanner. The shilling. The florin. The half crown. These were all everyday coins that were consigned to history overnight on 14 February. The next day, Britain "went decimal".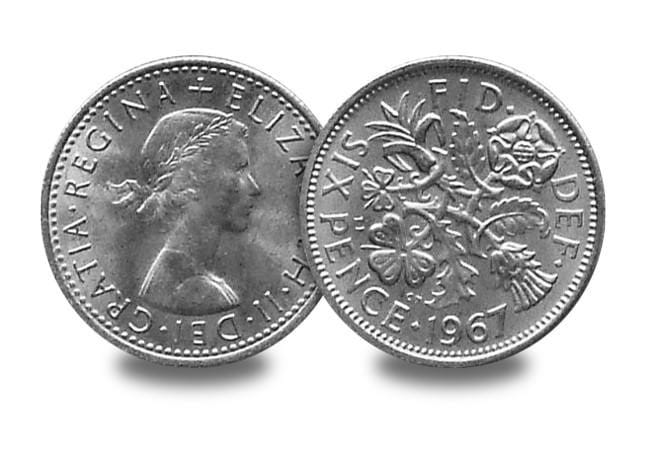 Do you remember Decimal Day? Did you go to bed on 14 February 1971 with 12 pennies to the shilling and 20 shillings to the pound and then wake up on the 15th with a pound being made up of 100 new pence?
Long overdue
It was a huge change to our change, but one that had been long overdue in this country.
Both France and America went decimal at the end of the 18th century and even a number of Commonwealth countries took the plunge before us in 1960s, with Australia, New Zealand and South Africa going decimal.
And the change had certainly been a long time coming. The pre-decimal system was based on the way the Romans used their money. The "L.sd." or "£sd" for pounds, shillings and pence came from "librum, solidus and denarius".
Thousands of years changed in 20 seconds
Despite using this system for thousands of years, the decision to abandon it for decimal currency was made in a heartbeat.
The story goes that Chancellor of the Exchequer Jim Callaghan went to see Prime Minister Harold Wilson and after about 20 seconds of discussion Wilson simply said "well, why not" and that was it.
The decision was announced to Parliament in 1966 and the country was given 5 years to prepare for the big change over, with the Decimal Currency Board (DCB) created to manage the transition.
That transition was actually a bit more gradual than simply switching from one system to the other overnight. Three years before "D-Day" or Decimal Day, new 5p and 10p coins were introduced and a 50p coin was introduced to replace the 10-shilling note in 1969.
The 50p coin was actually referred to as a 10-shilling coin at the time.
The change-over was completed on Monday 15 February 1971, with the introduction of the 0.5p, 1p and 2p coins.
---
If you're interested…
To mark the day that UK coinage changed forever, The Royal Mint has issued a stunning range of 50p coins.
And today, you can own the scarce Silver Proof version, limited to just 6,000 in limited edition packaging.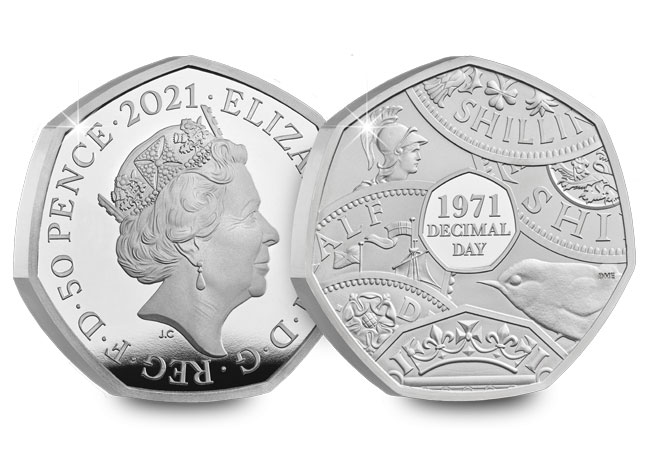 I predict a fast sell-out as it's an anniversary that means so much to people who remember it and 6,000 looks like an edition limit designed to sell out.