Undefeated in battle, Alexander the Great is one of history's most successful military leaders. By the age of 30 he had built an empire stretching from Greece to north-west India.
His coinage was key to the expansion of his empire and the design of the Silver Drachm holds fascinating reflections of his mythological beliefs and claims. Just click on the points below to find out more…
---
If you're interested…
Today you can own an original Alexander the Great Silver Drachm struck between 336 & 65 B.C.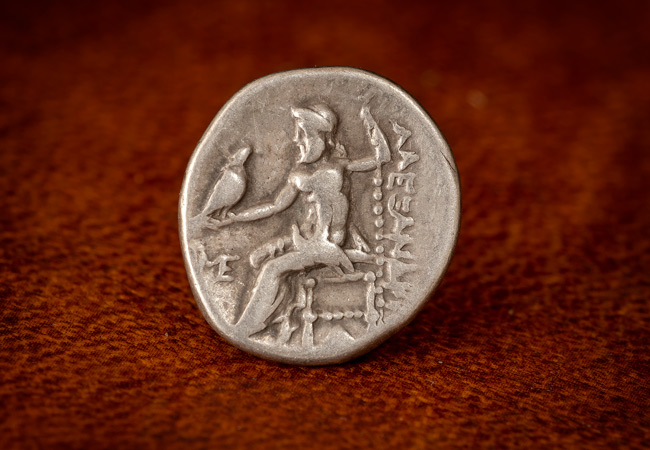 Whilst coins issued during his life sell for small fortunes, this posthumously issued Silver Drachm is relatively affordable, but we only have limited numbers available.