The record price paid for a British coin has just been broken with the sale of a rare Gold £5 in Texas.
The £5 coin was never officially issued, being one of just 3 prototypes known to exist. It carried the year "1937", which is the key to this coin's attraction and record price.
Edward VIII became King in January 1936 and his first Sovereigns were due to be issued exactly a year later.
A set of trial Sovereigns were produced from the single Sovereign up to the quintuple Sovereign, but the coins never became a reality because of Edward's abdication in December 1936.
Yet the trial pieces were not destroyed.
Edward himself requested the coins, but his brother and new King, George VI denied his request.
Vanity over tradition
That vanity also adds to the mystique of the record breaking coin.
You see, Edward broke centuries of tradition by insisting his portrait on coins face left – the same way as his father before him.
The convention was that the new monarch would face the opposite way to their predecessor, but Edward preferred his left profile, so he broke the convention that went all the way back to the reign of Charles II.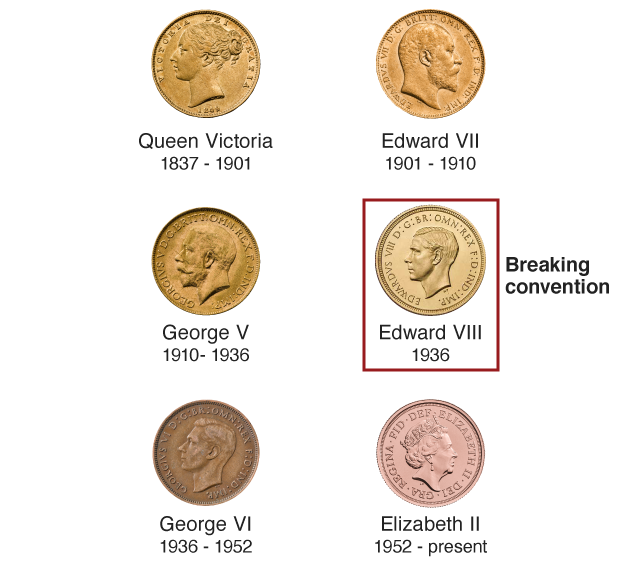 George VI, who succeeded him, also showed his left profile, keeping to tradition as if Edward had not broken the sequence.
That means you could feasibly own three Sovereigns with three consecutive monarchs all facing the same way, which should never happen.
£166,000 per square centimetre
Whatever way you look at the price paid for the 1937 £5 Gold coin, it's an incredible amount of money.
40g of 22 carat gold for £1.65m or £166,000 per square centimetre.
It smashed the previous record for a price paid for a British coin, which was £1m for a single Edward VIII Sovereign prototype from 1937.
---
If you're interested…
Edward VIII wasn't the only King to break tradition. Over 100 years earlier, following an argument with Benedetto Pistrucci, George IV changed the reverse of his sovereign to a 'shield' design.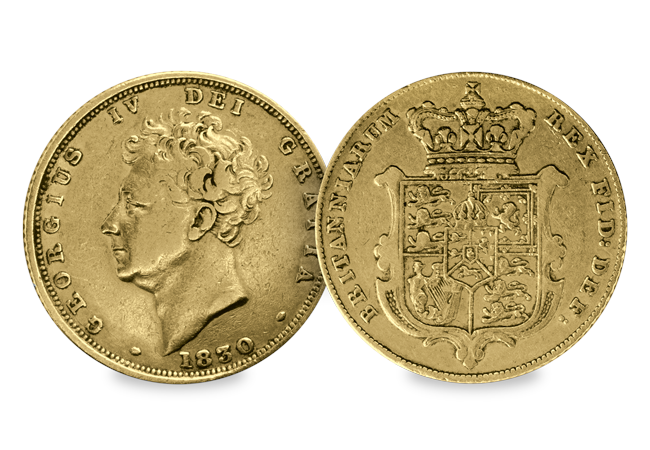 Sovereign "firsts", like this, are incredibly collectable and this George IV Sovereign is a true piece of history.
We have just 1 available so if you want to add it to your collection you'll have to act now. Click here to make it yours today.