2018 marked the Centenary of the RAF. To honour the occasion The Royal Mint announced a brand new £2 coin.
It featured the official badge of The Royal Air Force and, quite frankly, looked stunning.
Each element of the design holds an interesting insight into the RAF. Find out the significance of each by clicking the points below:
---
If you're interested…
Today you have the opportunity to secure the UK 2018 RAF Centenary Silver Proof £2 Coin for your collection.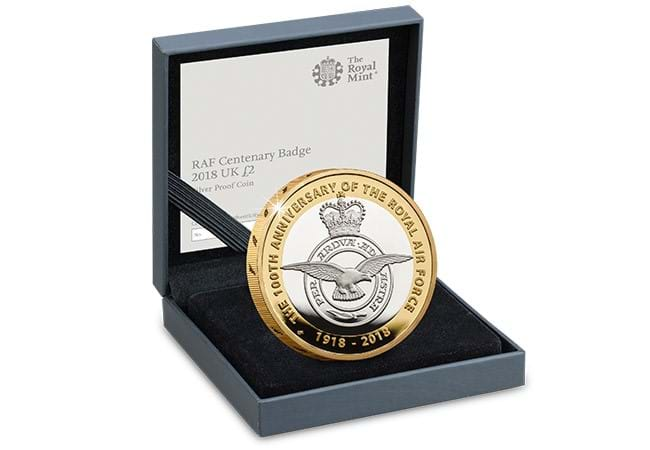 Remember, it was given a strict edition limit of just 7,500 coins. That seemed incredibly low for such an important anniversary. Of course, it is no longer available at the Mint and now we have just a small number available.