Earlier this year the Bank of England released the new £50 banknote and it's been hailed as Britain's most secure.
Click on the points below to find out more about the security features and the design.
---
If you're interested…
Today you have the chance to own one in one of the most limited ways. This First Day of Issue Limited Edition DateStamp™ £50 Note was issued on launch day to mark the historic event and postmarked with the key date.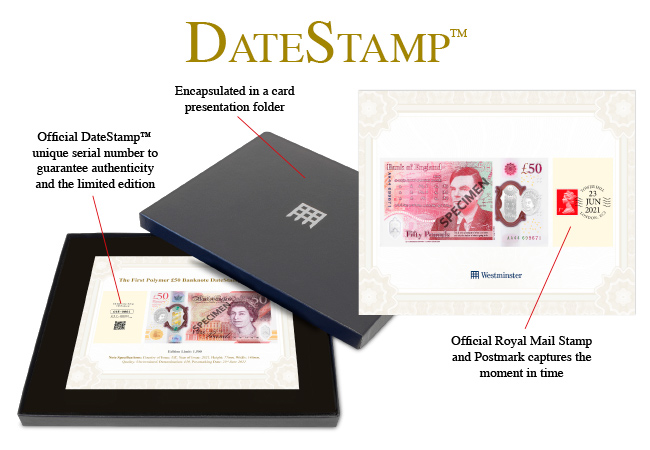 The first ever DateStamp™ Polymer (£5) Note sold out 5,000 pieces. This £50 issue is limited to just 995, so act quickly. Click here to secure yours now >>