I've just heard the 2022 Sovereign will feature a one-year-only design – a year dated depiction of the Royal Coat of Arms to mark Her Majesty the Queen's Platinum Jubilee.
It's rare that the Sovereign design changes from Pistrucci's iconic St George and the Dragon, which makes this an extremely important issue for British and numismatic history.
But the significance of this is much more than simply a beautiful design. Gold Sovereign design changes (of which there have only been 5 others during the whole of Queen Elizabeth II's reign) have become some of the most collectable modern issues.
The last time we saw a design change was for the 2017 Proof Bicentenary Sovereign which SOLD OUT its entire edition limit of 10,500 individual coins.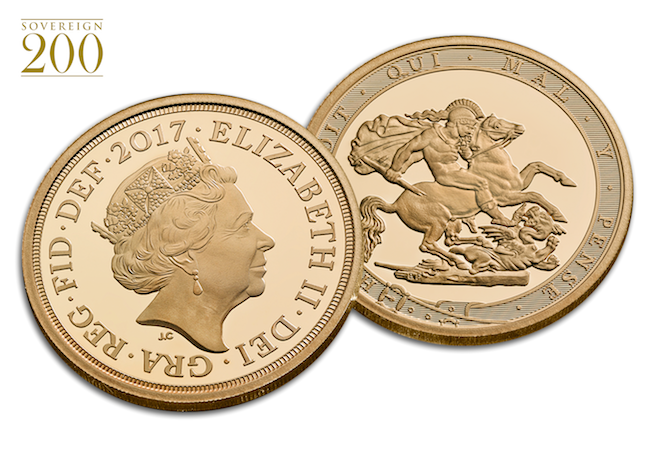 And if you take price as an indicator of scarcity, it's clear which Sovereigns top the list in terms of collectability – a fact that is reflected in their CPM Gold & Silver Coins selling prices today.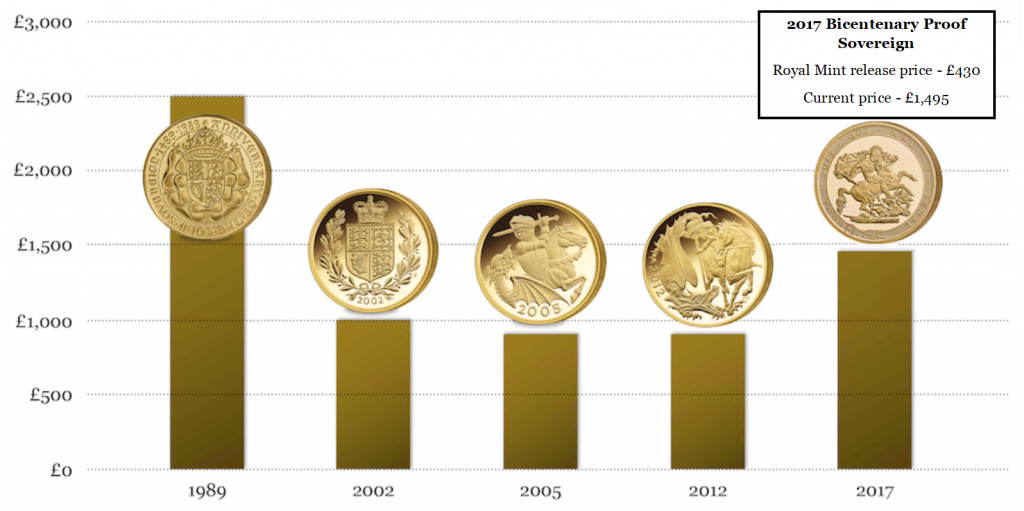 We have already seen the price of the 2017 UK Proof Sovereign jump from its initial Royal Mint release price of £430 to its current price of £1,495.
Creating a Modern Classic
Every time The Royal Mint has issued a Sovereign with a one-year-only design they have they've created a modern classic.
This is the sixth design change on the UK Proof Sovereign in the last 30 years and it looks certain to become as sought-after as the other five that feature a one-year-only design that will never be seen again.
Demand for these coins is stronger than ever today because they are so difficult to find, which is why they command a high price on the secondary market. Collectors wishing to compile a complete Sovereign collection simply have to have them and there is a big pool of collectors and investors who only focus on these one-year specials.
What's more, with a Jubilee next year that we are unlikely to see again for centuries, this sovereign is set to be a once in a lifetime coin.
---
Sign up to be the first to hear updates on the 2022 Sovereign release