With the modern Gold Sovereign celebrating its bicentenary, 2017 always promised to be a good year for the coin, but it surpassed all expectations.
The 2017 Proof Sovereign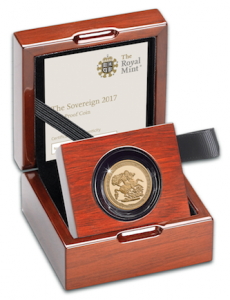 To mark the bicentenary of the modern Sovereign, the 2017 Proof Sovereign returned to the original Gold Sovereign design first released back in 1817.
The Royal Mint instantly created a modern classic with the one-year-only release. It sold out its entire edition limit of 10,500 within a month of release.
To get your hands on one of these Bicentenary Sovereigns today is nearly impossible, with the Royal Mint release price of £430 now a distant memory.
The most important Gold Sovereign for 200 years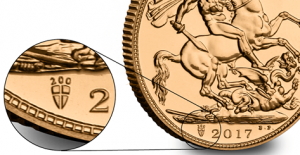 Following the 2017 Proof Sovereign sell-out, the Royal Mint released what many collectors consider to be the most important bullion Gold Sovereign for 200 years.
The unprecedented decision to include a one-off mint mark on the 200th anniversary edition added significant numismatic demand to existing investor interest for the coin.
Unsurprisingly, a DateStamp™ issue for the '200' mint mark Sovereigns postmarked on the day of release, 1 January 2017, sold out its edition limit of 995 within months, being one of the most exclusive ways to own the 2017 Sovereign.
A first for the Sovereign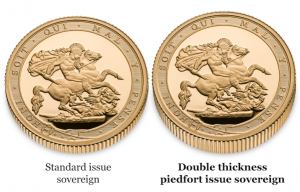 Taking collectors by surprise yet again, The Royal Mint announced a very first for the Gold Sovereign back in June.
A double-thickness Proof Piedfort Sovereign was issued for the first time and – even more surprising – the edition limit was set to just 3,750.
It recorded one of the quickest sell-outs of the year, with the entire edition limit selling out inside 24 hours, leaving thousands of collectors disappointed.
What does this mean for 2018?
With 2017's minting-firsts and record-breaking sell-outs, popularity for the Sovereign has increased tremendously.
With so much interest surrounding the UK's flagship gold coin, further sell-outs for the 2018 release can be anticipated.
Get ahead of the collector rush and fill out the form below to be one of the first to find out about the 2018 Sovereign on its day of release: