This year, the 50p is celebrating its 50th birthday.
To mark the occasion The Royal Mint has taken the unusual step of reissuing the most loved 50p designs from the last 50 years, bringing 5 coins together in one exclusive and limited edition set.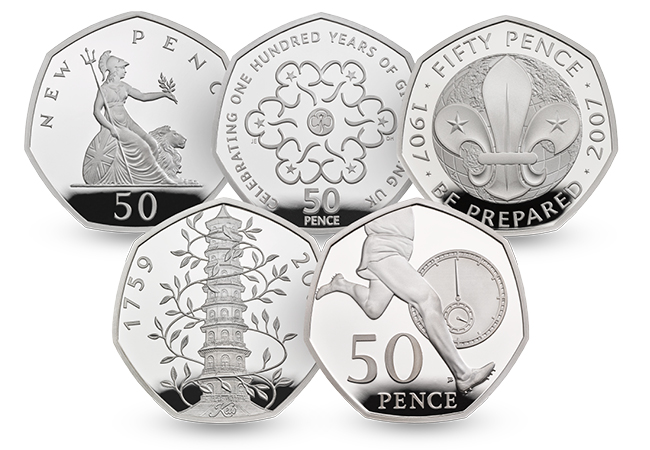 They start with the original 1969 Britannia design and incorporate the 50th anniversary of Roger Bannister's 4-minute mile design, the centenary of the Scouts and 100 years of Girlguiding from 2004, 2007 and 2010 respectively.
The scarcest 50p in circulation
What has really excited collectors though is the inclusion of the Kew Gardens 50p from 2009.
It's a coin that has become the Holy Grail for collectors.
Very few made it into circulation, so it's a tough coin to find in your change and the precious metal collectable issues are as equally as sought after.
Very limited release
The Royal Mint issued over 7,500 Silver Proof Kew Gardens 50p coins 10 years ago.
They are limiting the 2019 reissue to just 1,969 and only making it available in the 50p anniversary set.
That makes this new Kew Gardens 2019 reissue over 70% scarcer than the highly sought after original, making this a certain collector priority.
---
If you're interested…
I've been able to secure a small number of these Silver 50p Sets but you must act quickly if you want to secure one for your collection.
Click here for the 50 years of the 50p Silver Proof Set