On the morning of 19 February this year, something remarkable happened.
I tried to access The Royal Mint website and was informed that I was in a queue with over 100,000 people in front of me and that I wouldn't be able to access the website for well over an hour.
It was all because of a 50p coin.
A 50p coin that would, on that morning, become the fastest selling 50p coin in history.
Speaking of history, let's look back 3 years to understand why 25,000 Silver 50p coins sold out on the morning they launched.
The 50p Collecting Sensation
In 2016, The Royal Mint issued 15,000 Peter Rabbit Silver 50p coins.
They sold out in a matter of days, putting coin collecting in the spotlight as the mainstream press picked up on the incredible popularity of the coins.
But that was only the beginning.
The Peter Rabbit Silver 50p coins have gone on to sell out in each of the last 3 years, despite edition limits stretching to 35,000. Then, late last year, The Royal Mint issued the Silver Proof Snowman 50p.
15,000 sold out in LESS THAN 24 hours.
The 12-hour Sell-out
That was beaten last month though when The Gruffalo® Silver Proof 50p became the fastest selling 50p ever.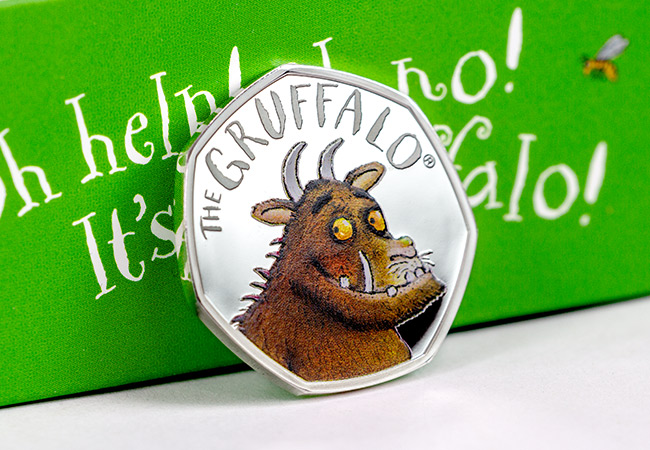 25,000 coins sold inside 12 hours.
That's more than 2,000 an hour.
35 a minute.
More than one every other second.
How many of the people in front of me in the queue would have been lucky enough to get one? I'm guessing tens of thousands would have missed out.
---
If you're interested…
I tried (unsuccessfully) to secure a quantity of The Gruffalo® Silver Proof 50p coins for CPM clients as history suggested that they would be a quick sell-out, although nobody could have predicted 25,000 coins selling inside 12 hours.
The good news is that I have managed to secure a small number from one of my contacts and can offer you the chance to make one yours for £125.
Click here for The Gruffalo® Silver Proof 50p