For me, my fascination with the 50 pence coin all started with the 2012 Olympic Games. With the UK hosting them for the first time in over 60 years, the 2012 Olympics ignited our nation's sense of patriotism as we watched the opening ceremony and revelled in all the fantastic British icons that were included. And with our heroic athletes going on to win a whopping 65 medals, it's no wonder we look back to that year with such fond memories.
But many a coin collector and I, remember it for something else. In the run up to the Olympics, The Royal Mint released a set of 29 different 50 pence coins, all celebrating a different sport from the Olympics.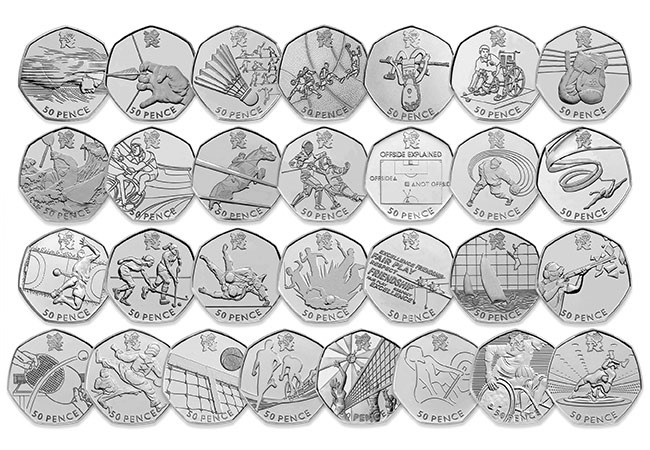 With such a large number of different coins, relatively small numbers of each were released into circulation (some in the low millions) and to get a complete set proved very difficult. It's estimated around three quarters have been taken out of circulation by avid collectors, such as myself – and I'm still searching for that elusive triathlon 50 pence to celebrate the Brownlee brothers' wins!
For many collectors this new-found interest came from the thrill of finding something in their change that they didn't yet have in their collection. Those 50p coins with tiny mintage figures are by far the most desirable, not least of all the illustrious Kew Gardens, with only 210,000 ever minted, it's become incredibly rare to find one 'in the wild'.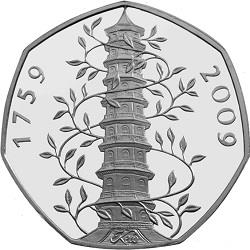 And then came the Beatrix Potter 50 pence coins that took the already growing interest for collecting 50 pence pieces and ignited it…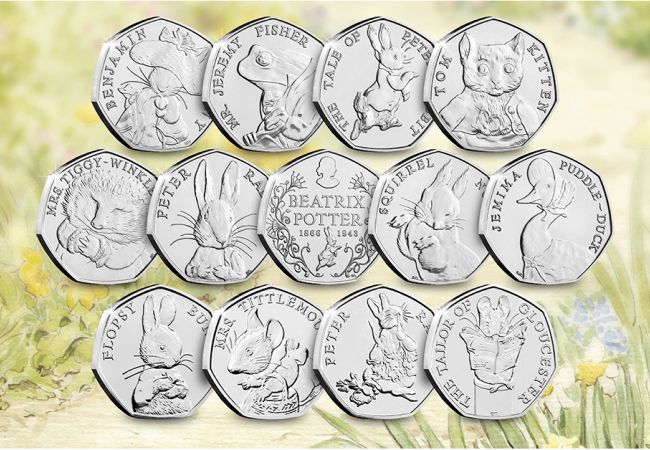 As people fell in love with the 50p they found the need to collect the more and more exclusive versions, which brings us to the silver issues.
Silver Proof Coins are, by nature, more distinguished coins, struck to the highest quality and finish found on a commemorative coin. These coins are not about a quick thrill of completing your collection. They are to be displayed with pride and appreciated for the high levels of craftsmanship and detail.
So, as the theme and design become more important, it comes as no surprise that the Peter Rabbit 50p Silver Proof Coins became some of the most collected in history, setting incredible sell-out records and breaking websites left, right and centre.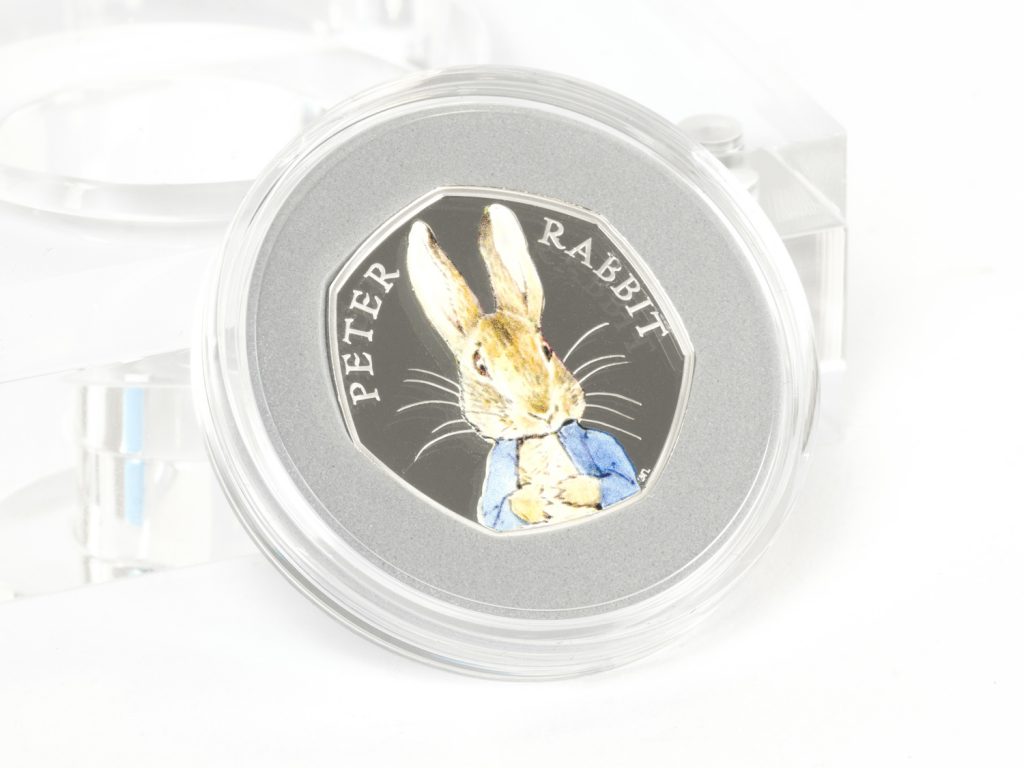 The very first Silver Proof 50p Coin to feature colour printing – the 2016 Peter Rabbit Silver Proof 50p – was an instant hit with collectors who were falling in love with Beatrix Potter's bunny all over again.
Of course, as attractive as the design was, you can't forget the edition limit. Limited to just 15,000 coins, this was a much more exclusive way to own the Peter Rabbit 50p (the base metal version had a mintage figure of 9.7 million). In fact, that means the Silver Proof version was over 600 times rarer than the base metal. They sold out in a matter of a days.
But that's not all.
In 2017, The Royal Mint satiated collector's appetite for limited edition Peter Rabbit 50 pence coins by releasing an even more exclusive edition; The Gold Proof 50p.
Now the maximum coin mintage for the 2017 Silver Proof Peter Rabbit 50p had shot up to 40,000, still over 450 times rarer than the base metal version (with a mintage of 19.9 million), but nothing compared to the Gold Proof version. This had an edition limit of just 450. That made it 88 times rarer than the Silver Proof version and an astonishing 44,222 times rarer than the base metal.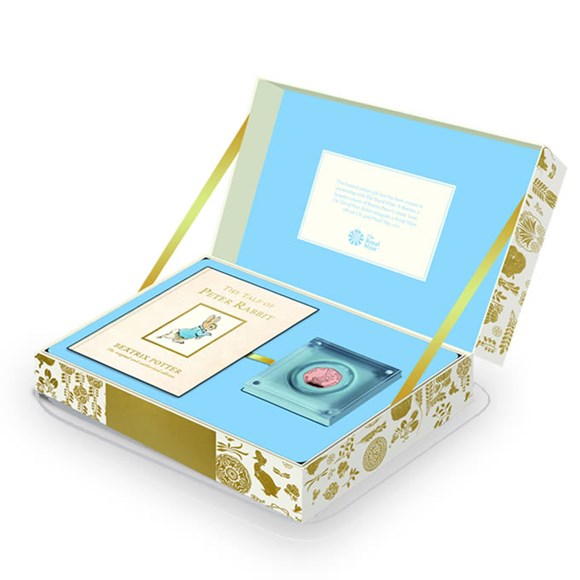 Can you imagine being one of just 450 people to own one of the most popular coins ever released in 22 carat Gold Proof?
It of course completely sold out.
Peter Rabbit isn't the only British icon to be celebrated on a 50p. Over the years we've seen Silver Proof and Gold Proof coins featuring best-loved fictional characters such as The Snowman, Paddington and The Gruffalo – some of which even sold out at the point of launch. AND we've also seen the likes of Stephen Hawking and the 'Brexit' 50p achieve rapid sell-outs.
I think it's safe to say, the 50 pence coin is here to stay as Britain's most collectable coin, whether it be finding that coin in your change or being one of the lucky few to own the tantalisingly exclusive Silver or Gold Proof editions.
---
If you're interested…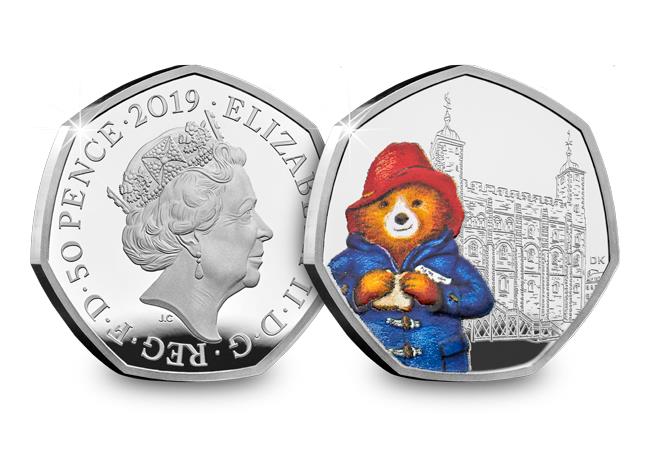 Given the level of demand for the 50 pence coin and the edition limit of just 25,000, I can't guarantee how much longer they will be available. Click here to find out more and secure yours now.