The world's best-selling silver coin is getting a redesign for its 35th anniversary year.
It's a coin that has sold 130 million units in the last 5 years alone and well over 500 million since its launch in 1986.
I'm talking about the iconic American Eagle and the US Mint has given a sneak peek at what we might expect to see on the coin from next year.


The current designs have featured on the coins since their introduction in 1986, meaning this redesign will coincide nicely with their 35th anniversary.
So you might be wondering, why after 35 years, would the US Mint decide to make a change?
The answer is simple. In the past few years there has been growing demand for 'secure' coins to protect from counterfeiters.
You may remember, the new UK £1 coin was released in 2017 with the assurance that it was the "world's most secure coin". And so, the US Mint has decided it is time to update the security on their American Eagle. Details of the updated security features have yet to be released.
What will the new American Eagle look like?
I'm sure collectors across the world will be waiting with baited breath to see the new designs.
Incredibly, 39 proposals for both the Silver and Gold versions of the coin have been submitted to The Commission of Fine Arts for consideration.
We don't know which the Mint will go ahead with at the moment but I'm sure many collectors already have their favourites. I've put a couple of mine below but you can view all 39 designs for both silver and gold coins by clicking here (you'll need to look at the links under the 'American Eagle Proof and Bullion Coin Program' bullet point).
Whichever designs the US Mint decides to proceed with, I'm sure that the revamp will only further enhance the collecting interest in these coins – both for those looking to secure the old designs before they all disappear into collections and those looking to be the first to get their hands on the new designs, which I understand will be utilised on both the silver and gold versions of the Eagle.
We'll reveal the new look American Eagles as soon as we can.
---
If you're interested….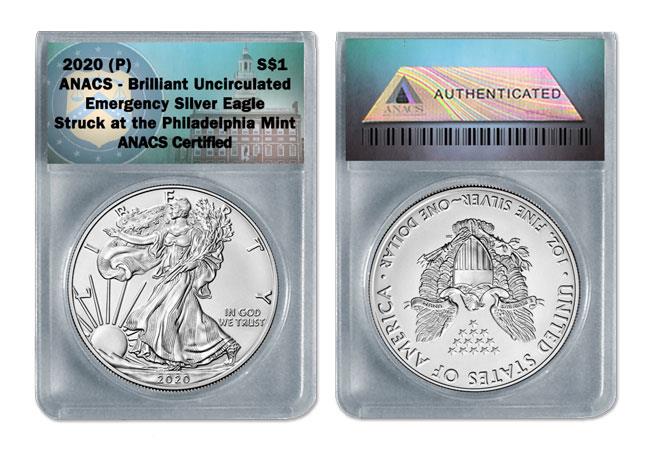 Right now, you have a very limited opportunity to own one of the last ever Eagles struck with the original design.
Even better than that, it's also one that shouldn't even exist…
And with just 240,000 ever issued, I'm sure it will be one of the most sought-after in years to come.